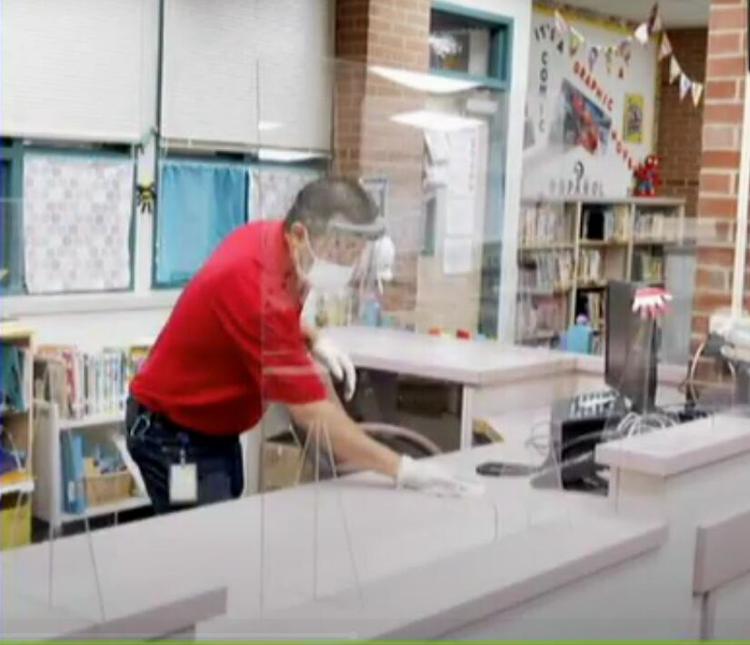 Garland ISD's Director of Health Services Renee Kotsopoulos detailed safety protocols that have been created for the well-being of students, staff and visitors during the July 21 District Affairs Committee meeting.
When returning to campus, students, teachers and staff will be trained on the proper use of personal protective equipment (PPE); proper handwashing and use of hand sanitizer techniques; communicable exposure guidelines; steps to minimize disease spread; the importance of covering coughs and sneezes with a tissue, and if not available, cover with their elbows; health clinic use guidelines; and use of pre-screening tool and thermometers.
Kotsopoulos said each campus will have trained screeners.
"We're going to get them ready to look at a student, look for signs of illness and also asking if they're ill and taking their temperature," she said.
"If they come to our building and they have COVID-type symptoms, whether it be fever or they verbalize that someone in their family is sick, they will be immediately isolated. Health Services will be notified, and I will start immediately doing the contact tracing, or someone in my department will start that process," Kotsopoulos added. "If someone is exposed or ill at home and they don't present to our building we have another way of collecting that data and that will be information gathered from many sources – it'll be nurses, data clerk, parents, staff, from a variety of sources. Once again, I'll be notified and contact tracing will begin."
Safety measures the district is taking includes the use of PPE – face masks, face shields, gloves, isolation gowns, N95 masks and goggles; disinfection – hand sanitizers in every classroom and high-traffic areas; frequent disinfecting of high-use areas; use of antimicrobial misting solution; frequent cleaning of restrooms and extra custodial staff hired.
Kotsopoulos stated that each student will be getting a washable face mask and face shield, as will all staff in all departments across all campuses.
There will be increased signage about washing hands and social distancing; elementary partitions for desks; limited supply sharing; easily cleanable manipulatives; hand dryers will be turned off in bathrooms; water fountains without bottle filling stations will be turned off, but students are allowed to bring water bottles from home.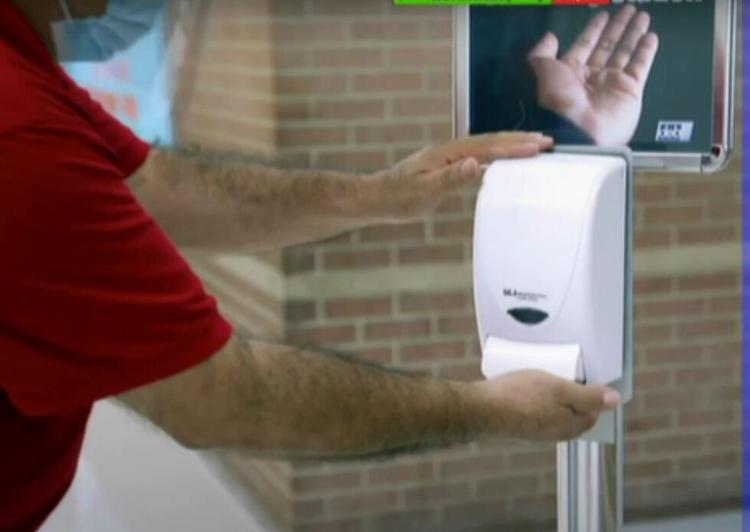 Arrival and dismissal plans will include staggered times; more entrances and exits; requirements of sanitizing hands prior to entering and leaving campus.
When possible, meetings will be conducted virtually, and only essential visitors will be allowed on campus.
In regards to bus safety, parents are required to complete the transportation pre-screen form. Approved bus riders will social distance as much as possible; seats will be numbered and assigned to students; buses will be loaded from back to front and unloaded from front to back; all students and drivers will be required to wear face coverings while on the bus; if weather allows, windows will be opened to allow for outside air circulation; EPA-approved disinfectant will be used on all touched surfaces after each morning run, afternoon run and as needed. EPA-approved antimicrobial misting system will be used on a rotating basis, based on manufacturer specification; parents will be strongly encouraged to provide transportation to school for their children.
In terms of food service safety, social distancing will be managed by plexiglass dividers and alternating seats; as needed, meal service in the cafeteria and classroom; special provisions for food allergies – no peanut or fish products will be served in a classroom with a student with known peanut or fish allergies.
Midday meal drop-off will not be allowed; outside food will be discouraged; wherever possible, disposable food service items will be used; campuses utilizing breakfast in class program will continue; elementary schools will stagger cafeteria service; hands-free meal ring-up via badge system; and GISD is encouraging cashless payments. The TEA's virtual feeding waiver will allow the district to continue feeding virtual students.
"Monitoring is going to be real important. We need to catch those students that are ill, or staff that are ill, and contact trace and make sure that we handle those cases appropriately," said Kotsopoulos. "Health Services will be notified of any positive findings so that way contact tracing can be implemented."
Additionally, Health Services or the school nurse will provide the return to school/work clearance; ongoing monitoring of local, national and global health trends; GISD will follow up-to-date communications from DSHS, CDC, TEA and the governor's office regarding community-specific communicable disease concerns, planning and intervention.
Notifications will be sent to parents, teachers and staff when an individual who has been on a campus is lab-confirmed to have COVID-19. Individuals who have had close contact with an individual who is lab-confirmed to have COVID-19 will also be notified and will be sent instructions about self-monitoring or required quarantine.
Health Services will contact the local health department for any presumed or positive COVID-19 case.