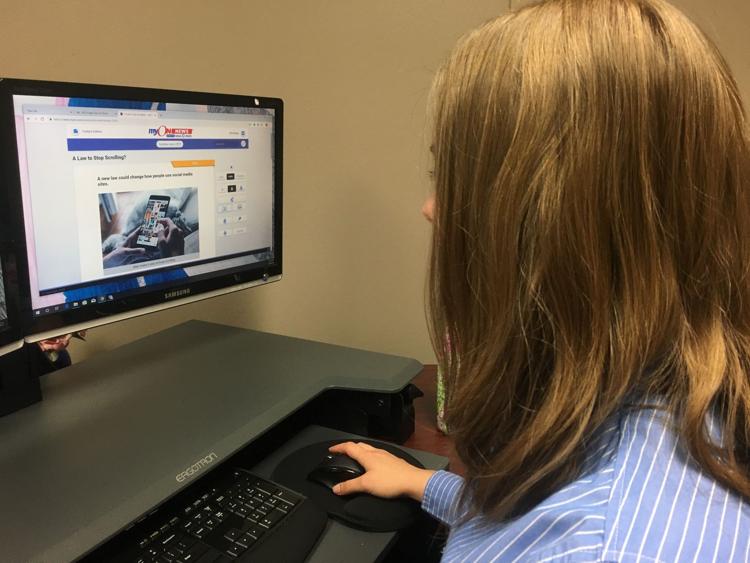 Garland ISD has launched a Literacy for Life initiative to promote a lifelong love of reading, and with the help of the district's new partnership with myON, students have access to thousands of digital books and age-appropriate news articles – all for free. myON Reader is also available to community members, offering the same free access to digital books to those in Garland, Rowlett and Sachse.
With the launch of this initiative, the district challenged students to read a minimum of 1,000 minutes per student this summer, which they have surpassed. The challenged kicked off on June 1 and the deadline is Sept. 2. Individual winners and the top campuses for each category – elementary, middle and high school – will be announced during a big celebration on Sept. 21.
At the elementary level, Herfurth and Walnut Glen Academy have been vying for the No. 1 spot for the past couple of weeks.
Herfurth Principal Jessica Hicks said their PTA has embraced this initiative and help spread the word. Additionally, she'll log into the system to see what the most heavily read book was that week and hype it to the parents in an email. 
"The kids are doing it and they're loving it, and the parents are loving it because (the students) can get read to as well," she said.
The students take an assessment in the beginning so the system gauges their interest level on various topics and gives them a mini reading assessment to put them in their optimal reading zone.
"I think that's why it's taken off so well because we're getting them excited about it because they get to choose what they want and the computer is guiding them with choices that they would like," Hicks said.
The system allows administrators to see who's reading how many minutes, the most read books each week, top genre checked out, and more.
"It gives me lots of data, which is great," Hicks said. "Regular books are better, but they don't give me data, and data – when I'm not the one reading it – is helpful to encourage more reading."
This initiative isn't just a fun summer challenge but helps students in various ways while they're out of school.
"With our school, we're trying to prevent that summer slide or at least minimize it as much as possible," Hicks said. "Just that exposure, the vocabulary, the fluency and that calmness that reading also provides because summer can be a little chaotic sometimes – that peacefulness and mindfulness that these kids need to have – and reading is a great place to start when it comes to that."
Anyone in the community can log in for free by going to garlandisd/myON.