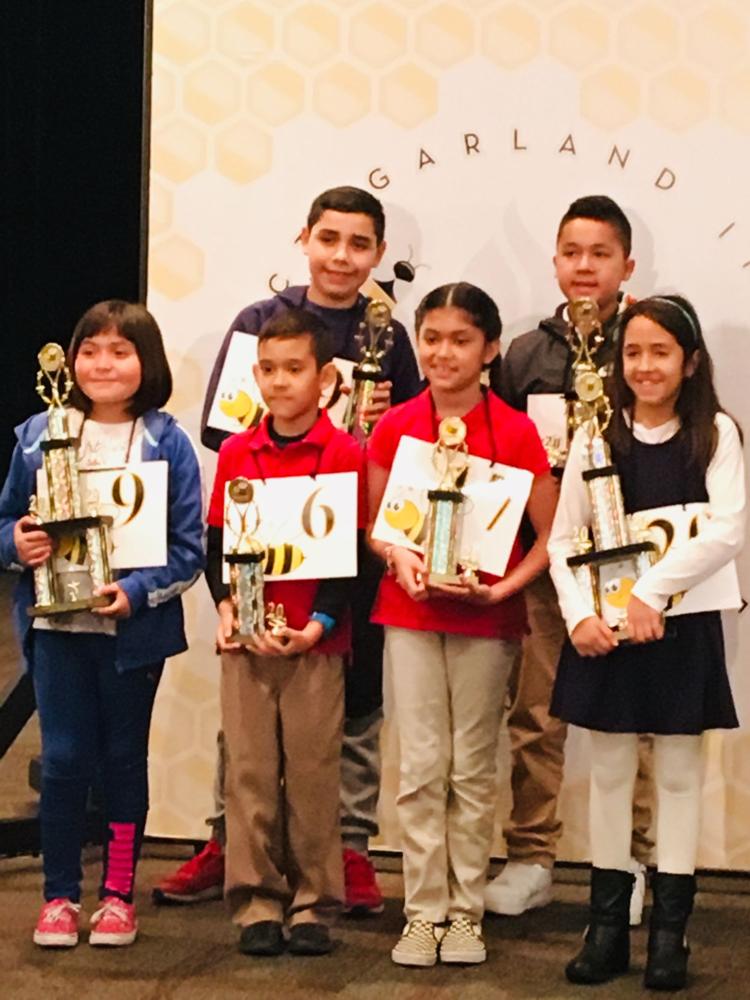 Garland ISD recently launched a new spelling bee, and for the first time in the district's history they hosted a Spanish Spelling Bee in addition to the English Spelling Bee Tuesday.
The Spanish Spelling Bee offers Spanish-speaking students the opportunity to compete in a bee conducted in their native language. There were 31 participants from 22 campuses from third to eighth grade, and five Rowlett-based campus winners competed at the district level Tuesday.
According to the district, Garland ISD is implementing dual language, which has a goal of developing every child in the program into bi-literate and empowered bilingual individuals.
Soon after Gina Paniagua, coordinator of bilingual/ESL, joined GISD, she approached her colleagues about having a Spanish Spelling Bee after finding out GISD didn't have one at the time.
"Our goal for these kids is that by the time they get to fifth grade that they can master both languages because it opens more doors for them – opportunities in jobs, scholarships," she said. "Spanish is one of the most spoken languages around the world, and since we are pushing for this global citizen, that is one of the things that a global citizen should have – speak more than one language."
There are three segments to the Spanish Spelling Bee – a third-grade competition, fourth- and fifth-grade competition and sixth- to eighth-grade competition; whereas with the English Spelling Bee third- through eighth-graders compete against each other.
The competitors have to know the language rules such accents and names of symbols and special characters in the Spanish language.
The winners and alternates from the district competition will go on to compete at the Region 10 Spanish Spelling Bee, which is tentatively scheduled for Feb. 15.
The winners of GISD's first district Spanish Spelling Bee are:
3rd grade
Winner: Kimberly Mendoza, Southgate Elementary School
Runner-up: Matthew Martin, Hickman Elementary School
4th-5th
Winner: María González, Roach Elementary School
Runner-up: Yamileth Becerra, Golden Meadows Elementary School
6th-8th
Winner: Brandon Medrano, Jackson Technology Center for Math & Science
Runner-up: Geovany Flores, Memorial Pathway Academy