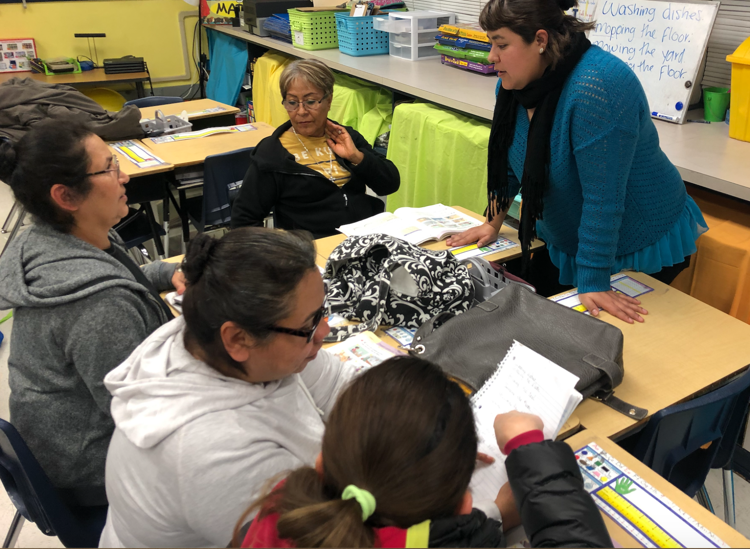 Garland ISD has been offering parents free English classes to help support their English language learner families and promote student success.
The Evening Study Center (ESC) has grown over the past two years, and the district has recently announced that the program is expanding its services once again.
In addition to offering GISD parents free English classes at four levels and Spanish GED courses, the ESC is launching a new citizenship prep course this year. This new class will help parents prepare for the U.S. citizenship test. Support in Spanish and Vietnamese will be provided to participants enrolled in this nine-week course. Enrollment for the ESC is now open and due to COVID-19, all classes will be virtual this year.
"During the last four year that I've been overseeing the program we have had over 1,600 participants, and many of them enroll in our ESL classes because they want to go and pass their citizenship test. So we decided that in hearing what the parents were sharing with us that we would start this year with the citizenship preparation class," said Sofía Núñez, parent engagement facilitator for English language learners.
Núñez stated that for many, when they want to become naturalized citizens they need to have been in the United States for a certain amount of time and are required to know some English in order to take the test in English.
"Our teachers that will be doing the lessons are bilingual, and they will provide bilingual support so that we make sure that they have enough chances to practice because they not only have to answer questions in English but they also have to do an interview," she added.
Núñez said that due to classes being virtual this year, the first two classes will be centered around the use of technology, how to use the chat box, mics and cameras, how to access materials they'll be using for class, how to store them and more.
"We want to provide those support so that our parents feel comfortable in the virtual environment and at the same time they can make progress in their English," she said. "Without these supports we don't believe that many of our parents would stick around through the end of the program."
There are 400 seats available for ESL classes, 150 for the Spanish GED class and 50 for the citizenship prep class.
Núñez said they already have a lot of applicants but in the spring they start a new cycle so if parents are placed on a waiting list there's an opportunity for them to start in the spring semester.
This program uses federal funding – Title III. The purpose of programs like this is to support GISD's English language learner families and to go above and beyond all of the services that they are already providing the rest of their families.
"The most important reason for us to go above and beyond is because when our parents work closely with the schools, when they're engaged and involved, the children have more chances to succeed. We are aware of this, and we want to make sure that the parents know that these opportunities are available for them that way they can be closer to the schools (and) closer to their children's teachers," Núñez said. "We want them to get involved and participate more, and one of the ways in which they can participate this year is by participating in the November election. Garland ISD has a tax rate election; it's the last item on the ballot. If it gets approved, this is going to provide funding for a lot of programs that are free to our community, such as the Evening Study Center and other programs that we have in the district."
Registration is open until Sept. 25, and applicants can complete their application by filling out class forms at garlandisd.net/content/evening-study-center.
For more information on the Garland ISD tax rate election, visit garlandisdtre.com.