Garland ISD's Going the Extra Mile (GEM) recognition is a district acknowledgement of those outstanding Garland ISD employees who display superior commitment, innovation, leadership, work ethic, accomplishments and/or initiative. This recognition is open to any GISD employee, and anyone can nominate an employee as a GEM. Those selected are notified and recognized at a GISD Board of Trustees meeting once a month.
During Tuesday night's regular Board of Trustees meeting the board recognized Brian Finely – mechanical, HVAC, electrical and plumbing manager – and Sharon Bradley – Naaman Forest High School Health Sciences teacher.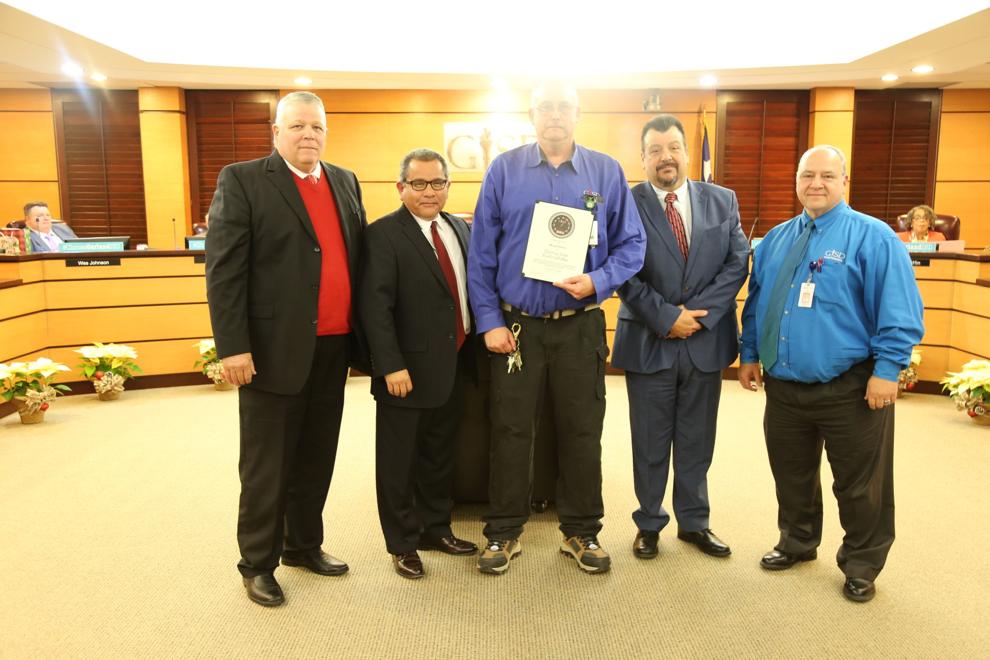 Finley was nominated by Ed Green for going above and beyond his normal duties to ensure schools could open on time in August with air conditioning.
"This summer, in July and especially in August, Brian was instrumental in making sure GISD schools opened that first day of classes with minimal air conditioning issues, ensuring that we welcome back our students and our families in the very best environment," said Mida Milligan, executive director of communications and public relations.
Finley is described as an employee who is always early, stays late and is always on-call.
Milligan said that while many were enjoying family time during the Thanksgiving break, Finley was working to resolve a generator issue at the data center that was compromised due to a vendor issue. He was there to meet with vendors, get a backup generator and worked throughout the week to avoid any data interruptions or loss of information.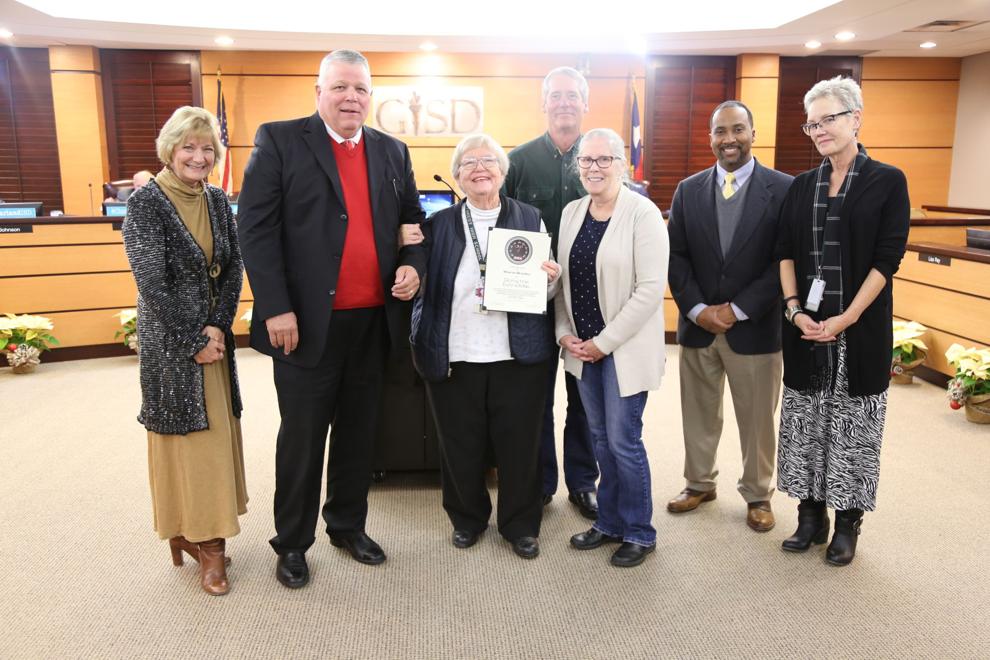 Bradley was nominated by Erika Crump, director of career and technical education.
Milligan said she has never missed a day of work in her 26 years as an educator, despite challenging life circumstances.
Bradley began her career as a nurse, working 20 years in the Parkland Hospital emergency room.
"She was on duty the day J.F.K. was shot on Nov. 22, 1963. Additionally, Ms. Bradley served 10 years as an EMT paramedic caring for patients after several fatal air crashes at DFW in the 80s," said Milligan. "Fortunately for us at GISD, she found her second calling in life as a teacher, sharing her health care experience and expertise with countless students and she has been with us for 26 years."