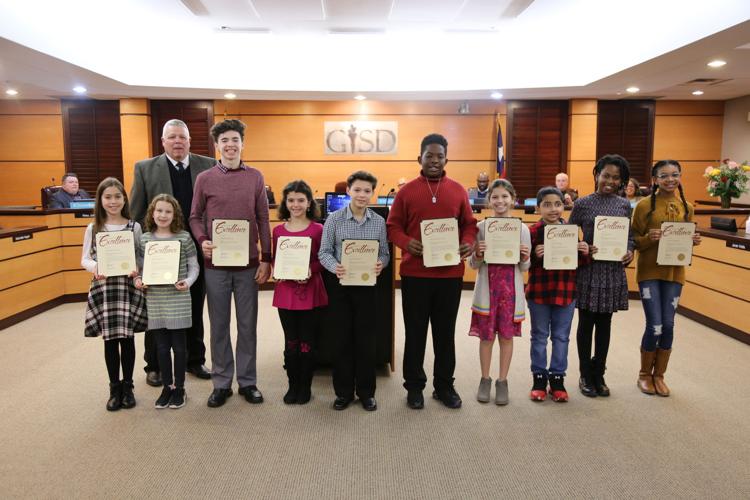 Ten Garland ISD fourth- through eighth-graders were recognized with the Evidence of Excellence award for winning the nationwide I Write Short Stories by Kids for Kids publishing contest. These GISD students are among 100 student authors to be featured in this year's anthology.
Last year marked the 10th anniversary of this competition, and GISD students brought their skills to the table.
"This national competition fosters a love of reading and writing while also giving students in grades 3-12 the opportunity to become published writers," said Mida Milligan, executive director of communications and public relations.
"Our students joined those from across the globe in submitting their literary works for consideration last spring. In October, GISD's fourth- through eighth-grade winners from Kimberlin and Austin Academies for Excellence received their good news," she continued. "They were also invited to a special recognition event in Houston in November. At the event, the newly published authors were treated like stars and got to participate in a book-signing event."
According to the presentation, throughout the 10 years, the I Write Short Stories by Kids for Kids contest has published 687 student authors from 11 different countries. Throughout those years, GISD has produced many winners, some winning at least five consecutive years.
The 2019 winners are as follows: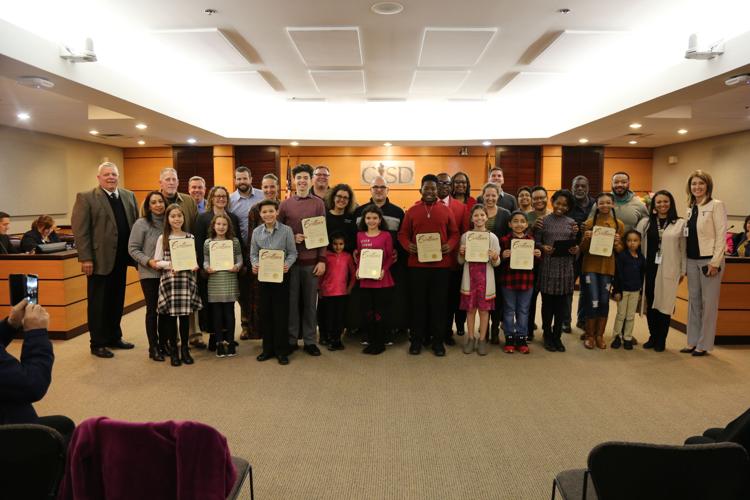 Mia Andrea – 5th grade at Kimberlin (also a 2018 winner)
Colten Benson – 6th grade at Austin
Finnley Benson – 8th grade at Austin (also a 2016, 2017 and 2018 winner)
Emory Brewer – 4th grade at Kimberlin
Camila Conaway – 5th grade at Kimberlin
Wm. Patrick Cook – 8th grade at Austin (also a 2015, 2016, 2017 and 2018 winner)
Clara Davies – 5th grade at Kimberlin
Josiah George – 4th grade at Kimberlin
Zora McCall – 5th grade at Kimberlin
Chelsea Simpson – 5th grade at Kimberlin