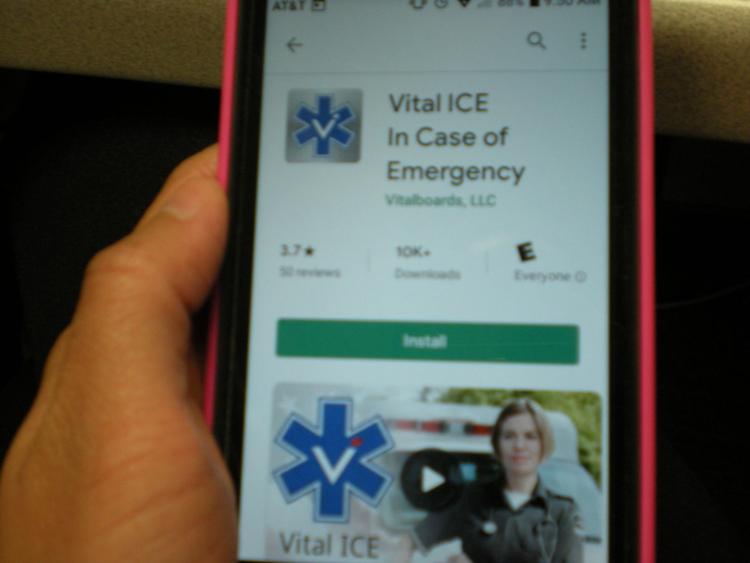 Rest Haven Funeral Homes has invested back into North Texas communities in order to promote the saving of lives.
"We recognized a very unique opportunity to assist our local first responders through an ingenious marketing initiative. The Vital ICE app could help save valuable minutes when responders arrive on the scene to evaluate critical situations," says Dewayne Cain, Rest Haven Founder and President.
The funeral home asks that you download the Vital ICE (In Case of Emergency) app, from either the Apple App Store or Google Play, for your smart phone and enter their code: #1119 for the Rockwall location, code: #5195 for the Rowlett location, and the code: #5189 for the Royse City location.
Rest Haven Funeral Homes is making this potentially life-saving app available for free to download in the North Texas area as a way of showing their gratitude for allowing them to serve you. They ask that you take just a few minutes to download the Vital ICE app and fill in the information so that you are prepared in case of emergency. This is available to all local communities, regardless of age; so do not pass up this great life-saving opportunity. Questions regarding the app can be answered by calling Rest Haven @ 972-771-8641 or visiting vitalboards.com/vitalice.
This public safety app locally stores user medical information, emergency contacts and more, and can be easily accessed by EMS and first responders in situations where the user is unable to speak or is otherwise incapacitated. First responders are given access to our back office site, where they can send emergency communications and other alerts to local app users.
This information can then be easily taken on the ambulance to the hospital, or sent directly to the hospital from the Vital ICE app, where ER staff can further access this critical information.