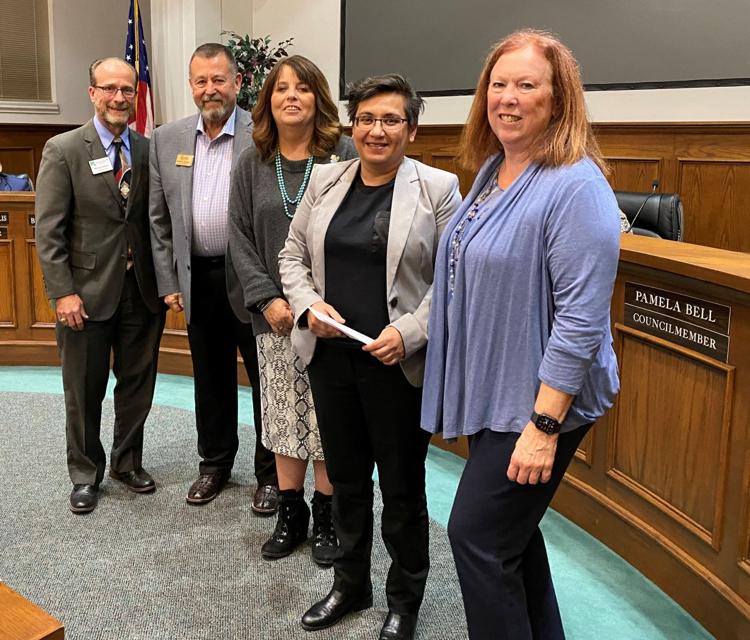 The Rowlett Chamber of Commerce presented a portion of the proceeds from their annual golf tournament to Rowlett Animal Services during the Nov. 19 Rowlett City Council meeting.
Every year the chamber has a golf tournament, and this year marked the 29th event.  
"In spite of the fact it was 39 degrees when we started the golf tournament that morning we had a really good turnout, and it was a very successful golf tournament," said Michael Gallops, chamber president/CEO. "As part of that, when we have our fundraisers and events we like to contribute some of our funds to a local nonprofit, or in this case, the animal shelter."
He presented a check for $1,500 to the animal shelter.