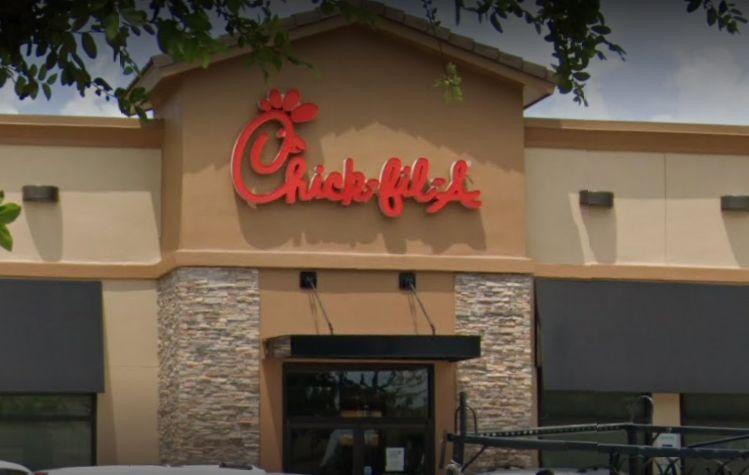 During Tuesday night's Rowlett Planning and Zoning Commission meeting a public hearing was held to consider making a recommendation to City Council regarding a request by Bryan Burger of Burger Engineering LLC to increase the maximum permitted building area and decrease the parking requirement for Chick-fil-A.
"This amendment will increase the allowable (building) square footage, reduce on-site parking, add drive-thru lanes and add drive-thru canopies and one additionally canopy," said Tara Bradley, land use administrator.
"We look at the Comprehensive Plan when we're doing any PD amendments or rezoning and this does not detract from the future land use designation and it remains consistent because it is commercial in nature," Bradley said.
The purpose of this amendment is to accommodate the revitalization of the Chick-fil-A restaurant.
The proposed renovation will result in an increase in the maximum permitted building area from the 4,237 square feet to 4,596 square feet. Staff recommended providing flexibility in the event of a minor site design to allow the maximum building area to be capped at 5,000 square feet.
The proposed amendment would also decrease the onsite parking from 65 to 50 parking but the reduction in parking will meet the PD parking requirements. It will include the installation of two drive-thru lanes with two menu boxes.
Staff sent notifications out on Dec. 23, six within the 200-foot public notification area and seven within the 500-foot courtesy notice area. Only one response was received within the 500-foot courtesy notification area and it was in favor of the amendment request.
Staff recommended approval of the PD amendment request as it does not compromise the intent of the existing PD district.
The commissioners unanimously approved.