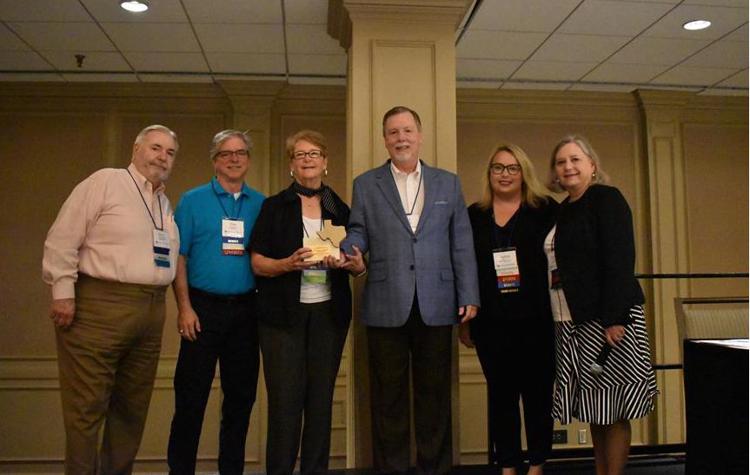 On Oct. 2, the Texas Association of Local Housing Finance Agencies (TALHFA) recognized the Rowlett Housing Finance Corporation's marketing efforts to promote Trio, an independent mortgage financing company based in Washington State, to expand access to affordable financing to qualified residents in an effort to promote home ownership through a Lease-to-Own program.
"Some of our residents need an affordable, secure path to home ownership when traditional mortgage financing is not attainable," said Rick Sheffield, Rowlett HFC's Executive Director. "We are excited about this partnership to help young families and others prepare to purchase their first home and experience the benefits of home ownership."
Instead of starting with a home mortgage, Trio first qualifies a potential homeowner for a lease with fixed monthly payments from one to five years. The customer then has the option to purchase the home 24 months into the lease agreement via an assumable FHA mortgage.
In Texas, both pre-owned and new homes are available under the program. The purchase option price is set as low as the original cost of the home, plus a 1% conversion cost. Future home equity may then be used by the customer toward the down payment or closing costs in order to assume the loan.
About the Rowlett HFC
The Rowlett HFC is a public, nonprofit housing finance corporation and instrumentality of the City of Rowlett, Texas, pursuant to the provisions of the Texas Housing Finance Corporation Act, Chapter 394, Texas Local Government Code, as amended (the "Act"). The Rowlett HFC's purpose under the Act is to provide a means to finance the cost of residential ownership and development that will provide decent, safe and sanitary housing for individuals of low and moderate income.