Rowlett City Council election for Place 1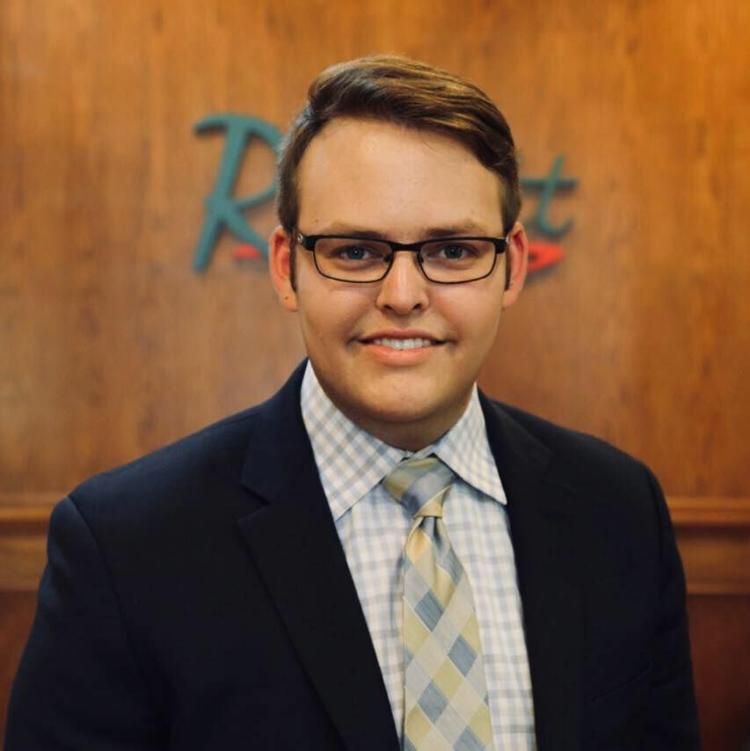 Blake Margolis
Place 1
Full-time university student pursuing a master's in national security
Number of years in the city: 21
What is your motivator to want to serve on the City Council?
I am motivated to serve another term on the Rowlett City Council because we are at a pivotal moment in our city with regards to rapid growth, which proposes the challenge of maintaining an appropriate level of city services that a financially healthy city should offer its citizens.
Over the last two years during my tenor on council, Rowlett has grown significantly in population due to new neighborhoods and multi-family developments, most of which were developments that were put through prior to my tenor on the City Council.
With rapid growth comes challenges. The challenges that our community is facing is the ability to allocate enough funding to vital city projects and services; including above and below ground infrastructure projects, the ability to hire additional police officers, firefighters, and other needed city personnel to adjust with the current population growth rate while maintaining an adequate property tax rate.
Is the city spending money in the right places? What would you change, if anything?
The question is simple but the answer is complex. I believe that the city has spent money with the best intentions in mind. Whether the city spends money in the right places is subjective. We all have opinions about where we would like to see city dollars go and not go; whether it is your alley way, the road in front of your house, or a neighborhood park.
After my first 12 months council, I recognized a change that needed to be made in the annual budgeting process. Each year during the months of June, July and August, the City Council is faced with making decisions on how to best allocate city funds in the next fiscal year's budget. However, I recognized that the City Council was not receiving the level of information from our city departments that I personally felt comfortable with. I worked with the city manager and mayor and proposed a new process to allow each department director, who are the experts in their field, the opportunity to share with the council in a public meeting on what their department needs, challenges, and future goals are so that the City Council has a better understanding of where your tax dollars should be spent.
What's your history of community involvement in the city?
My passion for community involvement started when I was 6 years old. The neighborhood that I lived in had an area dedicated for a future park with a large site sign on the property that read "Future Park." The sign was there for four years before I decided to attend a City Council town hall meeting to ask why the park had not been constructed. The response was that the city did not have the money and wouldn't for many years. The next day, the large site sign was gone, and to this day, the park remains an empty field still yet to be built for many more years. This is when my passion for city government began. 
Fast forward nine years, and at 15 I was invited to volunteer on the Rowlett Parks & Recreation Advisory Board as a junior alternate member in which I served for three years. During this time, I was also managing a social media platform called "Rowlett/Sachse Scanner" in which I would inform citizens of major emergency events in the city. The platform reached a resounding 50,000 people and lots of engagement from the community. 
My current involvement in the city as an acting city councilmember includes serving on the Finance & Audit Committee, Code & Environmental Review Committee, chair of the Ethics Committee, Council Liaison to the Parks & Recreation Advisory Board, Council Liaison (and forming member) to the Youth Advisory Council, Council Liaison to the Texas Municipal League (TML), and past member of the Strategic Planning Committee (convenes every 10 years). I am also a proud graduate of the Rowlett City Academy Class 2 and Leadership Rowlett.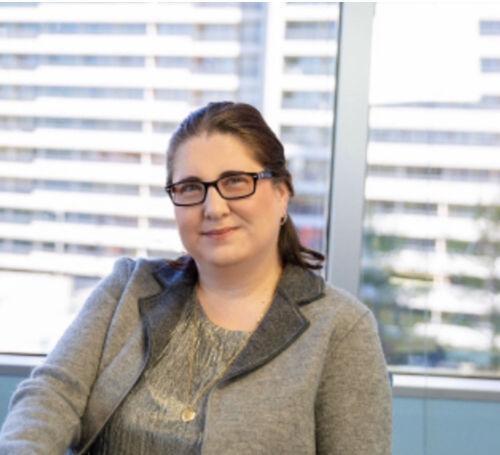 Cindy Gonazles-Baker
Rowlett City Council, Place 1
Self Employed
Number of years in the city: 16
What is your motivator to want to serve on the City Council?
My professional experience and knowledge will contribute to my ability to make good decisions. I believe the city's infrastructure is not being managed properly. For example: The last time the city documented the condition of our streets and alleyways is dated 2015. I am a homeowner here in Rowlett, so when decisions are being made they would also effect myself. I have 20 years of experience in the banking industry, with half of that time as a banking Bbranch manager, VP. I know what it takes to run a successful business with multiple bank locations with a deposit base averaging $148 million and managed up to 14 employees.
Is the city spending money in the right places? What would you change, if anything?
In the last five years the city has approved the overbuilding of multiple mixed-use developments that have contributed to the eroding infrastructure and has diminished the "quality of life" for current Citizens.
I would like to see more funds invested back into our community. The parks that are under construction or haven't been improved need to be completed for families to enjoy.
I believe we need some type of shelter for the temporary homeless people so that they are not wondering around the city.
What's your history of community involvement in the city?
I participated in the Citizens City Academy, Police Academy and the Firefighter Academy. It really inspired me the get involved with our community. I Joined and still participate in the Volunteer in Police Services (VIPS) program. I am also an active member of the local CERT.
Garland ISD Board of Trustees election for Place 4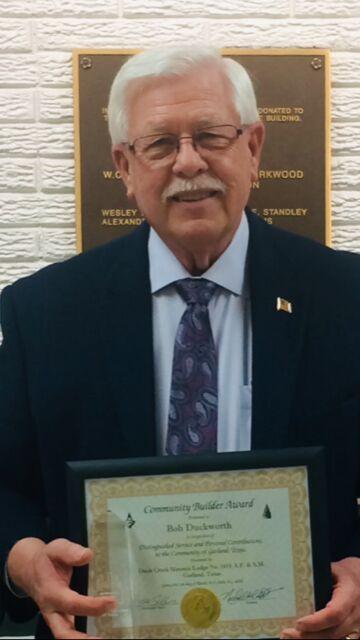 Bob Duckworth
Garland ISD Board of Trustees, Place 4
Retired banker
Resident and property owner for 55 years.
What is the most important issue facing the school district, and how would you address it?
From a financial and program needs, the next bond program. A bond program in the $700,000,000 range was being discussed in the early part of 2020 and continues to be discussed. This will most likely come to voters in 2021. The district is still running in the range of $1.5 billion in needs. Citizens of the district approved a 2014 bond issue of $455,500,000, and I will most likely support presenting a new bond to citizens in 2021. A couple of facilities and programs did not receive benefits from the 2014 bond as I thought they would. I will be supportive of those facilities being included in the next bond program. The next bond program should be as transparent and specific as possible, as to the usage of bond funds. As a trustee, I will work to ensure that citizens are informed.
How would you go about making sure the district is keeping up with the latest trends in education, such as building the new STEAM Center?
As a result of the COVID-19, the latest trend in education could be getting students back into an in-class learning environment and may be a long-term challenge. At some point students should be assessed as to where they are in their educational process. Many students may need assistance to catch up from their loss of educational experience during the COVID challenges. Based on the assessment, trustees will need to know what the district needs to do to help students get back on track. Trustees should stay informed relating to the progress of keeping every student on a successful path for their graduation.
Are there any existing programs the district should re-consider or remove?
The district has just begun a review process to look at all programs, which I look forward to being a part of. The end result should ensure the district is providing a meaningful educational experience for each student in all programs. At the end of this project, the district will have an up-to-date analysis of the programs and what value each has as they relate to the educational success of students. The result of this exercise will place trustees in a position to ask the questions, re-consider, revise or make changes or remove programs.
What are some programs you think will help better the district?
I believe the district should look at expansion of trade programs. A new training center related to ag science and horticulture programs is needed and will add to the Career & Technical Education (CTE) programs. These facilities would provide an opportunity for students to excel and achieve many of their high school educational dreams as well as prepare them for college related studies in CTE areas of study.
All class room teachers should be provided, say $300, to make purchases for their class rooms at the beginning of each year. I believe this would enrich the learning experience of all students in Garland ISD.
Garland ISD Board of Trustees up for election in November are Place 4 and Place 5. Place 4 is currently held by Jed Reed and Place 5 is currently held by James Miller, who is unopposed.
Running against Reed for Place 4 are Bob Duckworth and Ana Maria Aguilar DeYoung. Reed and DeYoung did not return their questionnaires within the allotted time frame.