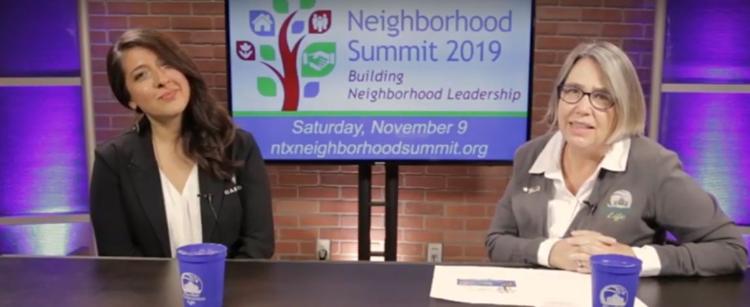 The city of Rowlett will be partnering with the cities of Garland and Plano for the 2019 Neighborhood Summit, scheduled for Nov. 9 at the Collin College Conference Center, Spring Creek Campus in Plano, 2800 E. Spring Creek Parkway.
In a video interview, Laura Castillo, Garland's neighborhood vitality coordinator, said the summit began in the early 2000s as a way for Garland residents to come together and learn from subject matter experts on how to invest in their neighborhoods, how to build leadership within their neighborhoods and be inspired by what others are doing in the city.
"I started being involved in the summit about five or six years ago, and since then we have partnered with the city of Plano and now the city of Rowlett to make this available to even more residents within the Metroplex," she said.
This year's theme is "Building Neighborhood Leadership" with keynote speaker Angela Blanchard, an international speaker known for her unique ability to bring people together in unprecedented ways to create community.
According to the summit website, Blanchard has worked with business, civic, and nonprofit leaders to take on complex challenges of community transformation.
Elise Bowers, who leads Rowlett's Office of Neighborhood Life, added that registered participants will be invited to a pre-summit mixer on Nov. 8, 5:30-7 p.m. at Bankhead Brewing in downtown Rowlett. Free transportation to the summit will also be provided from Rowlett on Nov. 9, leaving at 7:30 a.m. from city hall, 4000 Main St.
Registration is free, and spots are limited. Those interested can register at ntxneighborhoodsummit.org.