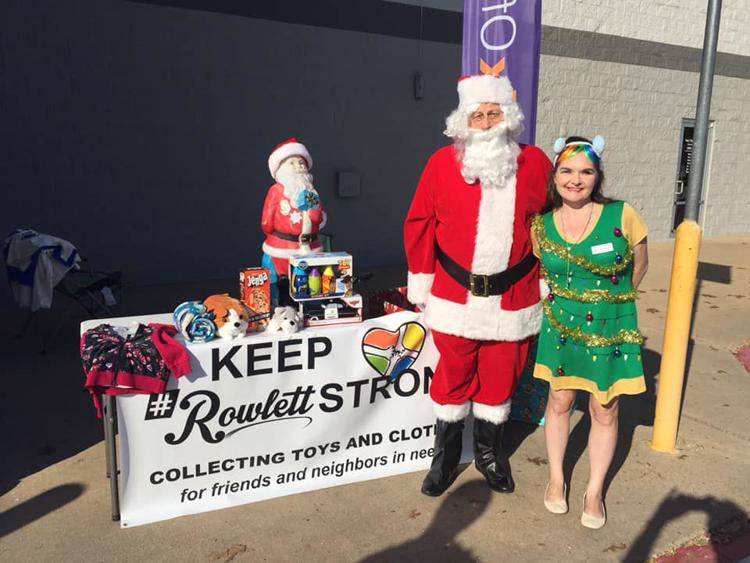 Often considered a more "upscale" suburb of Dallas, Rowlett nevertheless has its own share of families that are in need of a little extra assistance at this time of year. Rowlett Strong has partnered with Walmart, the First Christian Church of Rowlett's Operation Reindeer project, the Rowlett Police Officers Association's Stop-A-Cop program and the Rowlett Needy Children's Fund to help address this need by positioning volunteers in front of both main entrances to the Rowlett Walmart Supercenter, 2501 Lakeview Parkway this Saturday from 9 a.m. until 4 p.m. to accept donations of toys and warm winter clothing for our friends and neighbors in need.
The church and Stop-A-Cop programs benefit residents living in the areas served by Garland ISD. The Rowlett Needy Children's fund requires clients to be residents of Rowlett in order to receive services.
Santa will be on hand for photos between 11 a.m. and 2 p.m. This is the group's second and final week of toy and clothing collections for this Christmas season.
Those wanting to help can purchase or bring toys and warm clothing to the store and drop the items off with volunteers in front of both entrances.