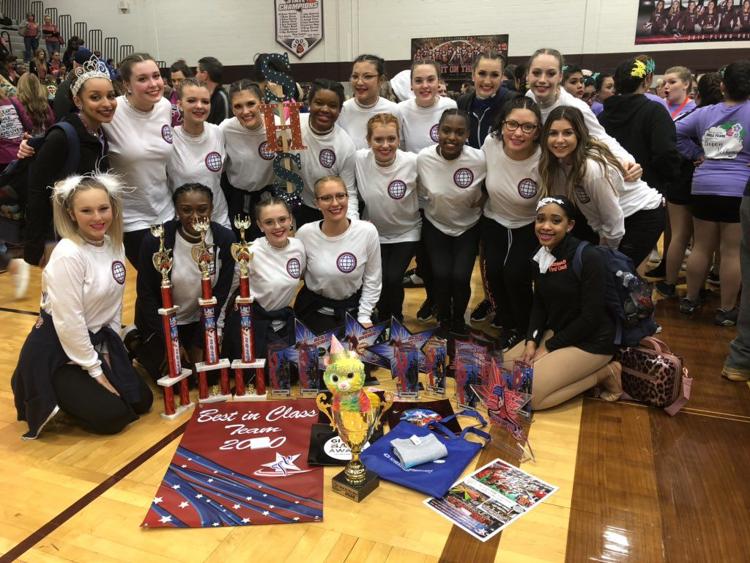 The Sachse Swingsters varsity drill team competed at the American Dance/Drill Team contest at Plano Senior High School this past Saturday, Feb. 22. They received many team awards including sweepstakes/Gussie Nell Davis Award, Judges Award: Novelty, Jazz, Military and Pom, Platinum Honors for high score in Presentation, Precision, Choreography and Technique, Best in Class Team in their division and the second highest scoring team.
The Swingsters were also recognized for their community service partnering with Noon Exchange to help needy children. 
Three soloists grabbed the top three spots in the Small Group category: Swingster Captain, Ariel Walker took 1st place, Swingster Kaylee Melton earned first runner up and Swingster First Lieutenant Kennedi Patterson earned second runner up.
Swingster officers and Elite Team received the Sweepstakes and Gussie Nell Davis awards, judges awards for Officer Novelty, Pom, Contemporary, Elite Pom, Jazz and Hip Hop.
Additionally, Swingsters' Director Diane Craig was honored to be named Outstanding Director at contest.