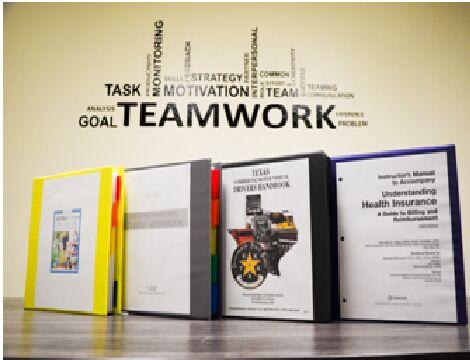 Texas Advancement Center (TAC), an educational hub for North Texas, has announced its generous donation of $250,000 in scholarships for critical education courses and benefits, to those financially impacted, displaced or unemployed due to COVID-19. With programming geared towards high school students, post-secondary graduates, unemployed and underemployed adults within the workforce – the scholarships will allow grantees access to job training opportunities and certifications, if necessary, to assist with future job placements in high demand industries.
Founded by business enthusiast and entrepreneur Marion Skinner, the newly opened TAC's curriculum is well-suited for those in search of career advancement, entrepreneurship endeavors or competitive skills acquisition for the current and rapidly fluctuating job market.
"Every man and woman owes it to themselves, their family and their community, to invest time in getting back to the basics of education," Skinner said. "With everything going on in the world right now – only proper and focused education will be the driving force that pulls people out of this economic hole that we're seeing."
The TAC has a vast educational portfolio designed to offer a quality education in competitive and essential fields. Currently, students are able to choose from the following areas of learning, taught by some of the industry's top leaders:
Computer A+
Computer Networking
Medical Billing & Coding
Medical Front Desk
Commercial Drivers
Nursing Assistant
HVAC and Plumbing (Coming Soon)
Interested applicants are invited to visit TexasAdvancementCenter.com to apply. The TAC will award at its own cost, full scholarships that provide the below benefits:
Covers the Cost of Certified Training
Career Counseling
Job Placement
Entrepreneurship Training and Assistance
Resume Writing
Professional Networking
For more information, visit TexasAdvancementCenter.com or call the TAC at 972-595-2668. The center is located at 3906 Melcer Road, Rowlett, TX 75008. Due to COVID-19, e-learning options are available for certain courses, in addition to several other virtual learning options. Contact the TAC for full details. #TexansWeGotThis
About Texas Advancement Center
The Texas Advancement Center (TAC) is an educational facility with programs geared towards high school students, post-secondary graduates, unemployed and underemployed adults in the workforce.  From medical billing to computer networking to teen & commercial driving programs, the TAC provides guidance and direction regarding job-searching strategies, resume writing and interviewing best practices. The TAC keeps students motivated, focused and equipped for a successful career. The first location was launched in March 2020 in Rowlett, Texas, with several new locations forthcoming in the very near future.