Two Rowlett High School art students' art pieces have been awarded a Gold Seal at the Texas Art Education Association's state Visual Arts Scholastic Event (VASE), the highest recognition available for art students in Texas.
Garland ISD had a total of four Gold Seal winners this year. The RHS Gold Seal winners are Elvis Martinez and Natalie Nino, both seniors.
Rowlett High School art teacher Chad Wilkinson said this year's event had about 34,000 individual art pieces, and about 138 received a Gold Seal.
"We were happy to get two of those coveted Gold Seals. Natalie and Elvis are both outstanding artists, and I'm glad to be their teacher," he said.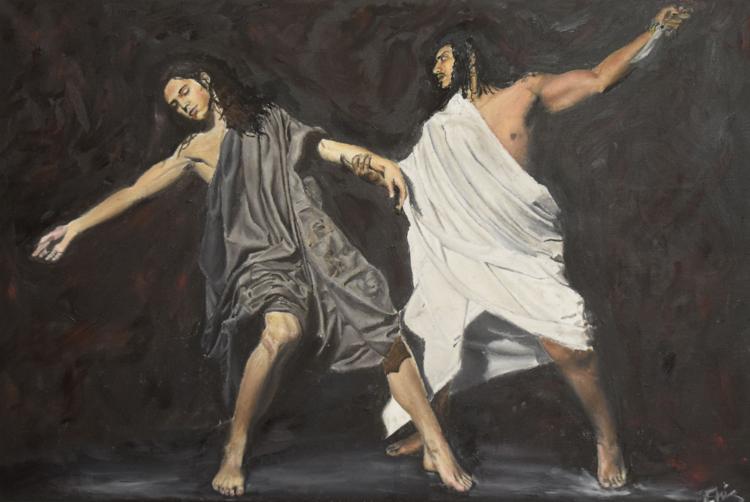 This was Martinez's first time ever to enter a competition, as well as his first oil painting.
"Being a Gold Seal winner gives me this feeling of accomplishment I've wanted more than anything," said Martinez. "This is my passion, and getting the medal was a huge reassurance of my abilities. [This result] gave me what I needed to keep pursuing [art] and keep creating every day.
Wilkinson said Martinez painted an updated Renaissance-esque piece with a gloomy color scheme that seemed to resonate with the judges.
"I've always been amazed by the baroque/Renaissance style that the old masters painted. I wanted to create something similar-looking to the masterful works of art I've seen in museums and galleries," said Martinez.
"The judges were enamored with his attention to detail and excellent composition skills," Wilkinson said.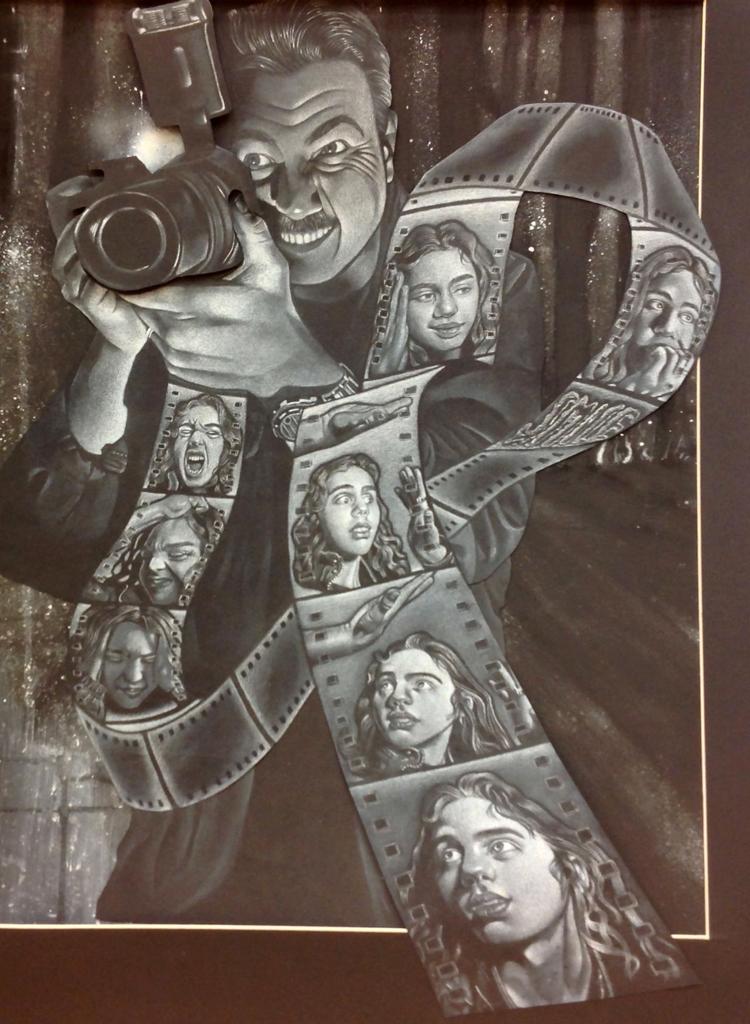 Wilkinson said Nino's piece "seems to jump off the page with its 3D filmstrip reeling into our space."
"She has captured an amazing likeness of both characters and seems to do it effortlessly," he added.
Martinez said the idea for his winning piece originated from a story from his past. He noted that art is his way of showing what's inside his mind, and being able to put his thoughts and emotions onto paper fascinates him.
"When I discovered art last year, it changed everything. I now realize this is what I'm meant to do. It's an outlet for me, and I can have the freedom to do what I want," said Martinez. "Art is something that has no boundaries on skill. I can forever improve my abilities."
Wilkinson said these results show that GISD and RHS have a great instruction team that works well together and complements each other's teaching styles. 
"I also know we have the hardest-working art students around," he added. "They put passion and effort in, and this is the result. We are so proud of our students and their achievement."