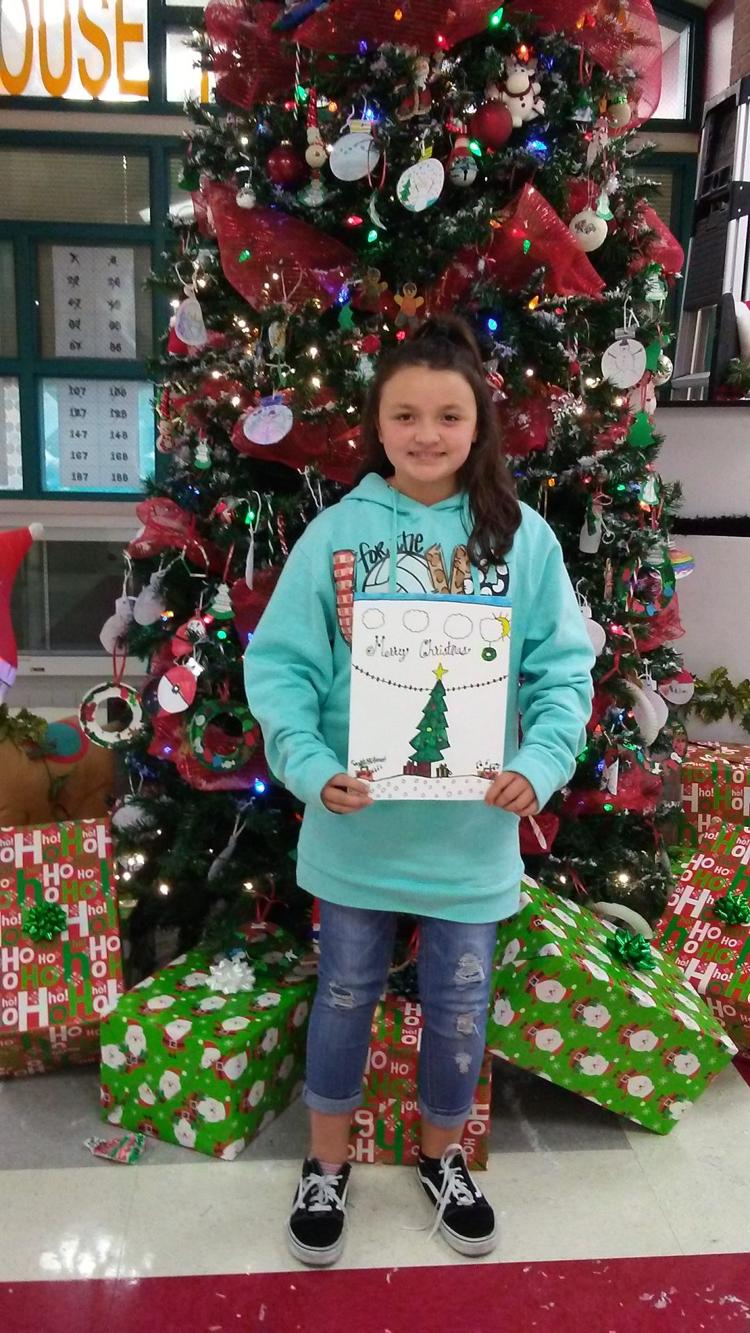 Each year Garland ISD holds a greeting card contest for its fifth graders, and each campus selects a winner to compete at the district level. This year's Stephens Elementary's campus winner is 11-year-old Alyssa Prather. Her art teacher said the students were given a theme for the contest and their choice of materials they wanted to work with, and Prather came up with everything on her own. Her teacher also noted that she loved how Prather incorporated cursive writing in her design and her overall creation showed a lot of personality. Prather was chosen out of 100 fifth-graders at Stephens.
How did it feel to be Stephens' campus winner?
It felt pretty good. I kind of expected it, but I was also surprised.
Tell us about your drawing.
I gave it little details with the lights and ornaments on the trees and the music. I thought the music notes would bring the whole pictured together.
How long did it take for you to create your drawing?
I think it took the two times I went to art class.
What sort of materials did you use?
I used markers and sharpies. I chose the markers because the colors are a little brighter.
What kind of art do you enjoy?
I like blending different things and using pencils and markers.
What sort of things do you like to draw?
I like drawing animals because they're an inspiration for me.
What other subjects in school do you like?
I really like math because it's easier for me. I also like writing and making up stories.
Do you like to read?
Yes, I like to read real stories about people.
What's the most interesting nonfiction that you've read?
I read a story about a dog that got lost and found his way home.
What would you like to be when you grow up?
I really want to do something with helping dogs like a veterinarian because dogs are really sweet.
What do you like do for fun?
I like to play volleyball and watch Youtube videos.
What about art do you like?
I like how you can add a lot of details and share what you like and your personality through it.