Place 1 candidates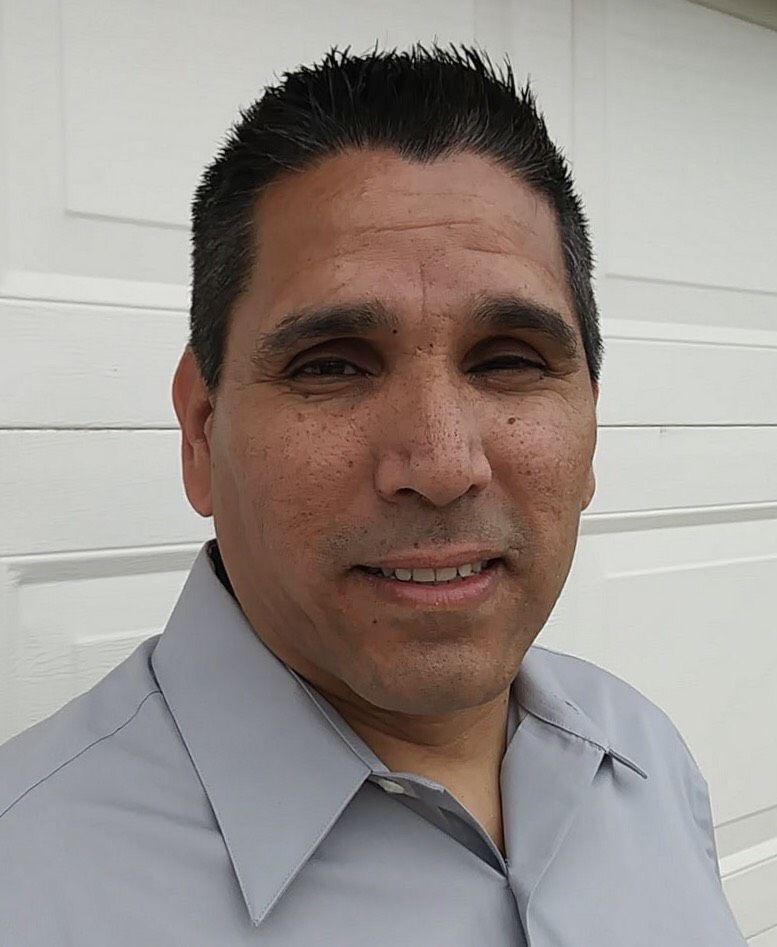 Name: Israel Deases
Work/volunteer/office experience:     
Since moving to Rowlett with my family six years ago, I have worked with Dollar Tree near George Bush. Growing in management, customer service and building relationships with the residents over the years has been rewarding.  I worked in early childhood development with underprivileged and at risk children as a much needed male role model. My home church is Church in the City, through my church I started working with LV Street Ministry, volunteering to help the less fortunate and homeless has been a profound experience. My wife and I are involved with fundraising efforts to further the ministry. 
Why are you running for city council?    
I am emotionally, mentally, financially invested in this community and decided to raise my family here. I feel I would have a unique perspective over my opponents because of my life experience.  I had a tragic, hard life as a child, teenager and young adult; I want Rowlett to be everything for my children.
What are some areas you feel Rowlett can be improved on and how do you propose those things get accomplished?
I know that growth is going to happen being surrounded by such large metropolitan areas however I believe together we can direct the growth. The residents should be put first. Focusing on the infrastructure and foundation of the city will pave the way for the projects that on the horizon. As someone that has such an investment in this community, I know I would be the right candidate for City Council Place 1.
If elected, what do you hope to accomplish for the city and residents? 
As stated be before, I want there to be an overwhelming involvement between the city government and the residents. It takes a team to accomplish something of this magnitude; we all have to put forward our best. I want to assist in getting everyone working together and moving forward.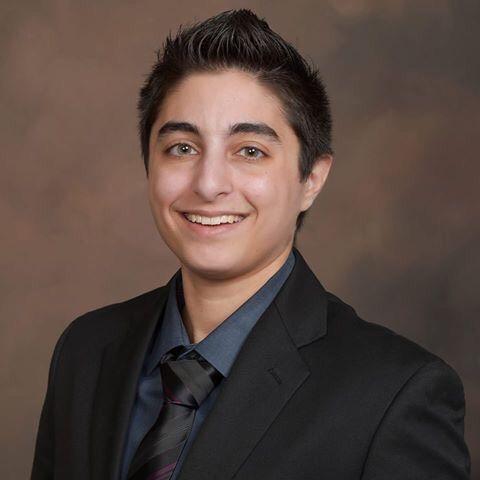 Name: Lina Khalil
Work/volunteer/office experience:
I graduated from UTD and have been a Software Engineer at Raytheon for nearly five years. Through those experiences I have developed project management skills such as budgeting, timelines, and assessing risk, which can be applied to city projects. This brings structure and organization to the planning process and helps deliver a project smoothly, on time and on budget. Our city is experiencing rapid growth and we need to properly plan how we react to that with the needs of our citizens in mind. My engineering experience will be useful in finding solutions where others have not.
Why are you running for city council?
I'm the daughter of two Arab refugees who were welcomed into the country over thirty years ago. They were able to provide for me a great quality of life and contribute to their communities in amazing ways. I want to continue the narrative in my community that immigrants contribute positive things to their communities and bring my skill set to improve my home in Rowlett.
What are some areas you feel Rowlett can be improved on and how do you propose those things get accomplished?
Quality infrastructure is what links investment and job growth in our city and our's needs improving badly. Working collaboratively with the city staff and other council members we can properly prioritize our tax dollars into the city's infrastructure and city services.
Further, Rowlett has been fortunate enough to be amongst the cities in the metroplex where property values have been on the incline; however we have not seen our rates go down in years. When elected I will work to lower our tax rate and reduce the burden on our citizens.
If elected, what do you hope to accomplish for the city and residents?
Rowlett must continue to compete and attract new business, developments and residents. I will work with the community to explore possibilities for developing new opportunities. I will also work to ensure we are providing the best possible service levels for our residents, visitors and stakeholders. 
I will fight for citizens to have their voices heard at City Hall and make sure that they have fair and equal representation at the local level. Everyone should feel welcome to live in and contribute to our home in Rowlett.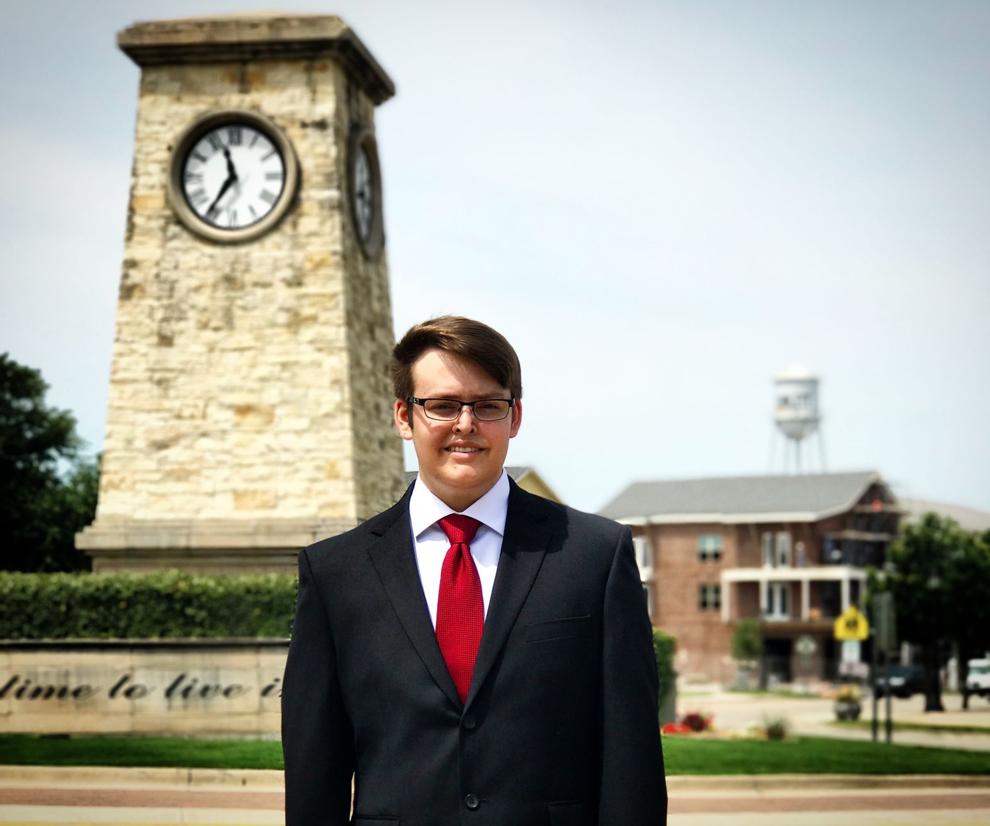 Name: Blake Margolis
Work/Volunteer/Office Experience:
I have been working for Cathey Towing in Rowlett for three years as a VSF Admin. I am responsible for ensuring all paperwork is legal and organized as required by the state of Texas. I started volunteering in Rowlett in 2013 by informing the public of emergency and city events through the Rowlett Scanner page on Social Media which gained over 37,000 followers. I am currently serving my 2nd term on the Rowlett Parks and Recreation Advisory Board where I am able to help make decisions and bring fresh ideas to the table. I have completed two years at Liberty Christian University online and will be attending UTD to obtain a Masters in Political and Management Science.
Why are you running for city council?
I am running for Rowlett City Council Place 1 because I believe that our city needs better. We have many issues in our city that need to be resolved now and I am confident that I can add a fresh young perspective to the Rowlett City Council. Since I was six years old and spoke during a Rowlett Town Hall Meeting, I have known that sitting on the other side of the table and serving the citizens is what I want to do and it would be my honor to do so.
What are some areas you feel can be improved?
I truly believe that Rowlett is the best place to live, however, there are many area's in our city that needs improvement. Much of our 466 miles of streets and 105 miles of alleys in Rowlett need repair. Our property taxes are one of the highest in Dallas County and I have spoken to too many people who say that their water bills are more expensive than their electric bills. Locations of multi-family homes and parking downtown have become the most recent issues that have entered our city.
If elected, what do you hope to accomplish for the city and residents?
If the people of Rowlett elect me to represent them on the Rowlett City Council, I will utilize my skills to keep everyone in the city informed as well as listen to what the citizens want and don't want in our lakeside community. We are growing rapidly and need to be thoughtful with our remaining land and creative in our commercial development. It's imperative that we repair and maintain our infrastructure above and below ground.  I would also like to continue to do more for our senior citizens and inspire young people like me to get more involved in their city.
Place 2 candidates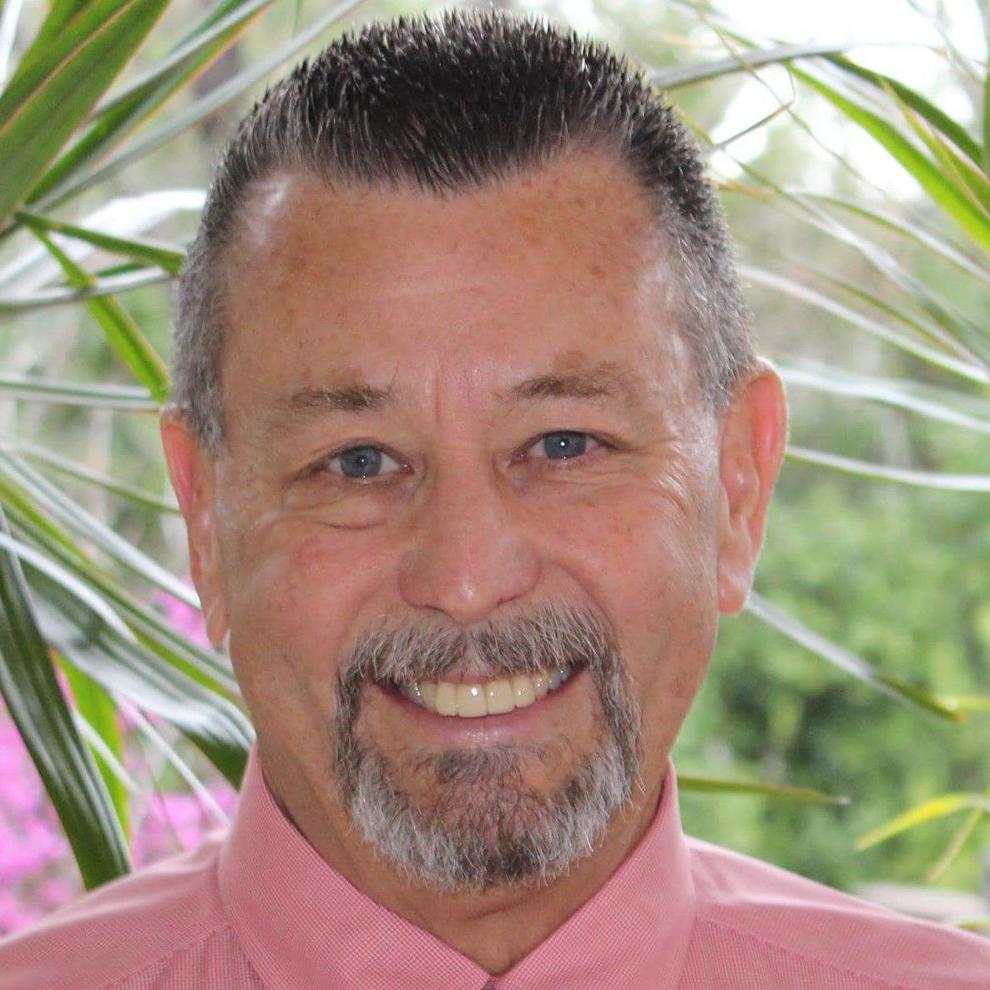 Name: Arlan "Brownie" Sherrill
Work/volunteer/office experience:
Retired Senior Programmer Analyst from Blue Cross Blue Shield
Past Parks and Recreation Advisory Board member
Past Charter Review Board member and subcommittee chairman
Currently on the Senior Advisory Board
Current Ambassador with the Rowlett Chamber of Commerce
Current active member of the Community Emergency Response Team
Why are you running for city council?
I want to serve and make Rowlett a better place to live
I want to see that our future plans are executed before the future gets here
I want to bring our infrastructure up to sustainable levels
I want our city employees to be retained and competitively compensated
I want our Economic Development to reflect sustainable, well planned growth providing higher paying jobs.
What are some areas you feel Rowlett can be improved on and how do you propose those things get accomplished?
City employee salaries need to be competitive so we won't lose trained people.  We must review and increase to competitive levels.
Increase our investment in our infrastructure to bring it to a sustainable level.
Money needed for these can come from valuation increases and an increase in the tax base from new businesses.
If elected, what do you hope to accomplish for the city and residents? 
I want to push the infrastructure revitalization to get our infrastructure up to sustainable levels.
I want to improve city employee retention.  We need to take a hard look at salaries and make sure we are competitive in the market.
I will do what I can to keep the citizens more informed.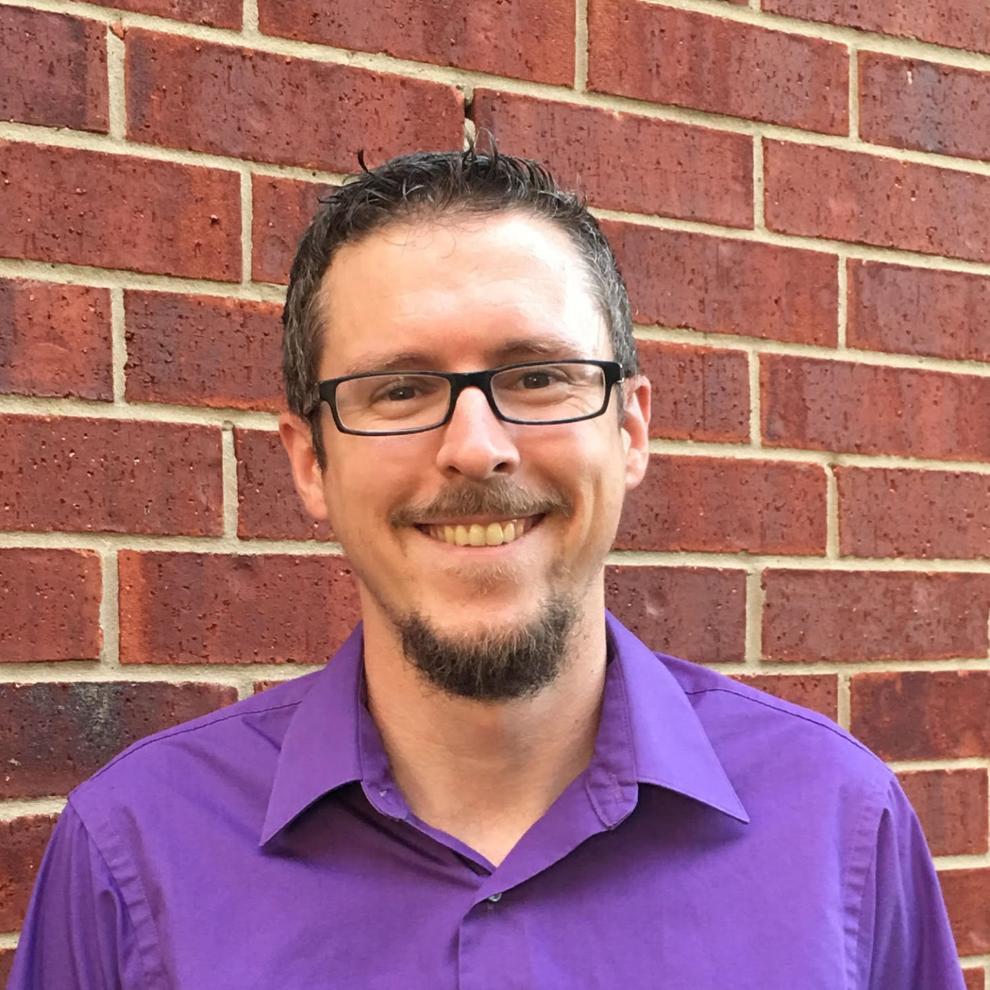 Name: Jeff Winget
Work/volunteer/office experience:
I am currently the Logistics manager at TRG Duty Free, DFW Airport where I've worked for 10 years. I serve on the Rowlett Arts & Humanities Commission (2 years), chosen as Vestry-person at Christ the Redeemer Anglican Church (3 years), of which 2 years were as vice-chair, and currently as PTA president at Steadham Elementary.
Why are you running for city council?
Simply put, I love Rowlett. In calling this my home, I feel it's vital to give-back to the community through a variety of channels. My family moved to Rowlett 3 years ago and affirmed that we would live here at least until my children graduate college.My youngest daughter is 2-years old. Over the next several years I will endeavor to make Rowlett all it can be, whether elected to Council, or through serving in other capacities. I have a heart for service, and would consider this to be the ultimate giving of myself to this community.
What are some areas you feel Rowlett can be improved on and how do you propose those things get accomplished?
Rowlett is at a critical juncture – the development at Bayside, overwhelming population boom in DFW, and diversifications of the tax base are only a few of the issues facing us. A large part of how we proceed in addressing these topics, and a tenet of my campaign, is improving citizen involvement. We accomplish this by informing, inviting, and encouraging – informing citizens of major decisions in relatable terms, inviting them to council meetings and other functions, and encouraging feedback to better understand Rowlett's needs.
If elected, what do you hope to accomplish for the city and residents?
Infrastructure, first and foremost. While it won't be immediate, I hope to work with Staff in order to develop a comprehensive program that will improve streets and alleys into a condition where we can be proud of our infrastructure. Over the next 10 years, I hope our roadways are something we occasionally repair, not completely replace. Secondary to this (by the slightest margin) is ensuring we have an employee retention plan in place. Finally, a wish I've had since moving to Rowlett is a performing arts center. This would add another layer of depth to our already-rich culture.
Place 3 candidates
Name: Matt Grubisich
Work/volunteer/office experience:
I received my degree in Urban Forest Management from Iowa State University and have been working in the Urban Forestry/City Planning field for over 17 years in the DFW area.  Since 2010 I have been the Director of Operations for the Texas Trees Foundation helping to create healthy communities throughout Texas.  Prior to that I was a private consulting arborist/urban forester specializing in assisting communities, developers, and others with urban forestry and urban planning related issues.  I have served 3-terms on the Rowlett Parks & Rec Advisory Board and volunteer my time to several local and regional organizations.
Why are you running for city council?
When my wife Allyson and I moved here 13 years ago, we decided it was the greatest place possible to start and raise our family. Three boys, two dogs, and too many friends and connections to name later, we still can't imagine living anywhere else.  I'm running for Rowlett City Council – because we love this community and we love what it stands for.  Rowlett's been so good to us over the years; I feel that I can deliver the experience, knowledge and know-how Rowlett needs, while representing your voice in shaping how Rowlett will embrace our future.
What are some areas you feel Rowlett can be improved on and how do you propose those things get accomplished?
If elected, what do you hope to accomplish for the city and residents?  (I combined these two)
Rowlett is currently growing and changing, and there's more growth and change on the way. While this is exciting, it's also a time to consider what's important to us as a community and to take careful steps to preserve what we love about Rowlett in the process.
To ensure a continued, prosperous Rowlett, I'll focus on three things:
1) Support for Our Police and Fire Departments – Rowlett is ranked as one of the safest cities in Texas. Let's keep it that way. As our population grows it will be imperative that our men and women have the equipment, training, and adequate numbers to meet the demand.
2) Sustainable Economic Development – Residents of Rowlett carry the lion's share of the tax burden and have done so for far too long. With business growth, comes the opportunity to more fairly distribute that responsibility. The challenge will be to find businesses that are both sustainable and fit in with the character of Rowlett. Let's be smart about how we develop the land we have.
3) Environmental Health – Our parks and open spaces are the back bone to the health of our community. Economic development in the absence of environmental integrity is simply not sustainable. Prioritizing the protection of our natural areas, water supply, air quality and trees will make Rowlett a greener, cooler, happier place to live.
Name: Diane Lemmons
Work/volunteer/office experience: 
Currently I work for the City of The Colony as the Business Retention and Expansion Manager.  Prior to that I worked for the Rowlett Chamber of Commerce as the CEO for the past 6 years and before that the City of Rowlett for 10 years in Economic Development.  I served on the GISD Education Foundation for 6 years.  I have been a member of the Rowlett Rotary Club for 6 years.  The past 6 years I have served on the Economic Development Advisory Board for Rowlett and many other task force or special projects for the City of Rowlett.
Why are you running for city council? 
I have been so connected for the past 16 years and I have the institutional knowledge of why things have been done, what we need to do going forward and what our predecessors were trying to do.  I feel like I left some very important things on the table.  I would like to see them through and help as we grow over the next several years.
What are some areas you feel Rowlett can be improved on and how do you propose those things get accomplished? 
Communication is key.  We definitely need to improve in this area.  Improve on the signage around town notifying residents of upcoming events and projects that could affect their lives.  The A-frame white boards are an indicator that this type of signage works and is needed so I would definitely improve these to be more of a permanent structure.  The decision to move the Library 3 times is not a good one to me.  I think this needs to be looked at again to see if there is another option. 
If elected, what do you hope to accomplish for the city and residents? 
I want to help create more quality type developments that are desired in Rowlett to help balance the burden of taxes on the residents.  Not all development will do this for you.  I would also like to limit the number of apartment complexes going forward.  The residents do not have a vested interest in Rowlett and will only be here temporarily so I would like to make sure there is a proper ratio of this type of development to single family housing to protect the ones that have already invested in Rowlett.
note:
Candidate not listed did not get their answers returned by the specified deadline.