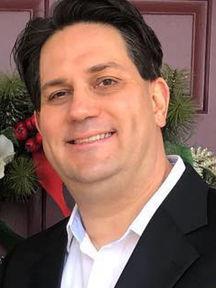 Stephen Kallas
Place you're seeking: McKinney City Council At Large
Profession: Pre-Production Manager
Number of years in the city: almost 22 years
What do you think is the most pressing issue in the city, and how would you address it?
Commercial development is the key.  
Whether we are discussing the over burdensome property taxation on the existing downtown businesses or the neglected hwy 5 corridor , the city really needs to consider what they already have before chasing the next "new" thing.  The city has spent nearly 120 million on the Gateway complex that is still a work in progress and is so busy expanding into new areas that it cannot prioritize maintenance and upgrades to existing systems.  There are several areas within the city right now that are natural draws to specific areas of the city and there seems to be little done to capitalize on that.
What are your top priorities as a candidate?
Lowering taxes, I supported the   HB2/SB2 bills in their previous form.  Though McKinney is far from the worst offender, and I would not support lobbying against such measures, I would encourage a more active adjustment to the rate to reflect the leaps in the appraisals.
There should be a strategic goal to reduce expenses in all departments and streamlining the processes to make them more efficient.   Those reduced costs can then be factored into the budgeting process allowing for the taxes to be reduced overall.
There needs to be far more accountability and transparency within the city government and particularly the several groups and partnerships the city has, including MEDC and MCD, possibly allowing for a third party investigative audit.
Do you think the city's tax rate should be raised, lowered or stay the same? Why?
The rate should be lowered as much as possible to reflect the appraisal growth.
Is the city spending money in the right places?  What would you change, if anything?
Generally yes, of particular note to me was the proactive means the police and fire chief have been planning for personal due to the growth.
I think we have some rather grandiose plans for the municipal complex, not that the offices shouldn't be consolidated.  Fortunately the voters get to decide with the bond election.
What's your history of involvement in the community?
I serve on the leadership team of a local grassroots group.
I serve as a precinct chair.
I serve as a small group leader in the student ministries at my church.
I served on the Collin County Myers Park Advisory Board 2013-2017.
I served on the Collin County Parks Foundation Advisory Board 2015-2017.
I was a Delegate at the last three state Republican Party of Texas conventions.