Lava Cantina The Colony owner Ian Vaughn had 45 minutes to clear his restaurant.
The band onstage was in the middle of doing sound checks, and about 200 people had come in and were settling in for the night's festivities. Two officers from the Texas Alcoholic Beverage Commission had also come in, and one began filming the space. The other told Vaughn that he would have to clear his restaurant or face a suspended license.
"It's really not their fault," Vaughn said. "They're just doing their job. And you could tell they did not agree, and they felt bad about it, to be honest."
It was June 27, the day after Gov. Greg Abbott had announced that bars and similar establishments that make over 51% of their gross receipts from alcoholic beverage sales would have to close in an effort to contain the spread of COVID-19. Those establishments could be open for delivery and takeout.
Vaughn said he had checked with local officials to ensure that he was viewed as a restaurant and could thus keep his business open. He had gotten the "OK," and prepared for an open Saturday night accordingly.
The "OK" wasn't enough.
The TABC's regulations say that alcoholic beverage sales cannot go over 60 percent of the total gross receipts for a licensed premise in order to have a food and beverage certificate. As Vaughn put it in a written statement, the laws say a restaurant's alcohol sales cannot exceed the 60 percent figure for total gross sales or it will be considered a bar.
Abbott's order used the 51 percent mark to identify bars and similar establishments that had to close, the number used to identify locations where a person cannot carry a handgun. A statement from State Rep. Jared Patterson said the requirements for a food and beverage certificate had been changed from 51 percent to 60 percent in 2017.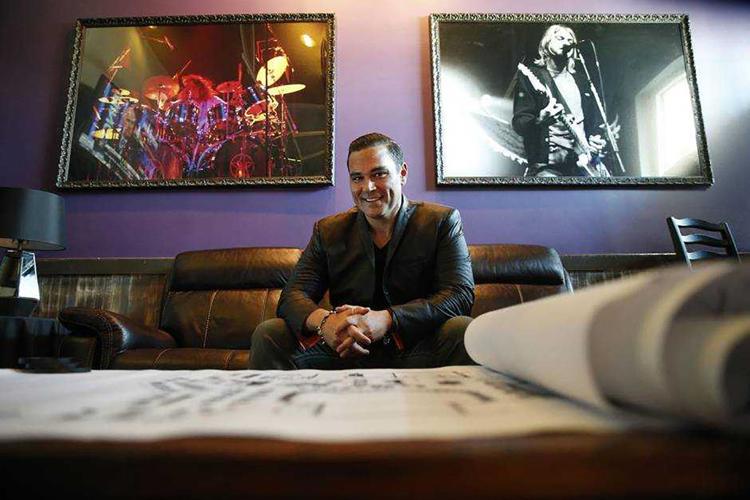 Businesses like Vaughn's ended up stuck in the gray area between 51 and 60 percent.
The Texas Restaurant Association estimates that around 1,500 restaurants have been forced to close under the executive order and that 35,000 employees have been put out of work as a result.
In 2019, Lava Cantina's alcohol sales exceeded the 51 percent mark in gross sales but did not pass the 60 percent level, Vaughn said. He told the TABC representative on June 27 that he could get the mayor on the phone to discuss the issue.
"He goes 'you've got to take this up with the governor himself,'" Vaughn said, "and I was like 'OK. Well, we'll do that.'"
Vaughn received support from multiple entities including Patterson and the Texas Restaurant Association. On July 17, after about 20 days of being closed for in-house service, the TABC called with the news that Lava Cantina The Colony was approved to open.
However, the reversal wasn't because the order had been amended.
"I had probably a half a dozen initiatives going to try and get us to get reopened," Vaughn said. "Ultimately the one that landed was we filed an affidavit claiming our ticket sales for last year to be included as part of our other sales, which they approved."
The inclusion put Lava Cantina's alcohol sales at below the 51% benchmark, rendering the restaurant approved to reopen.
"I wish I didn't have to do that, but when your hands are tied and you have no other options, you'll take just about anything," Vaughn said.
The restaurant has been limiting its occupancy at around 30 percent, Vaughn said, a lower figure than the current 50 percent occupancy approved for Texas restaurants. The limitations are an extra precaution in light of the COVID-19 pandemic.
"That's just the state of the times," Vaughn said, "and it costs me a lot more money to operate this way and such, but it's the right thing to do. But to not even be given the opportunity, and then have to walk outside your front door and see every other business around you operating and places packed, and to be singled out as one segment of one industry is ridiculous."