Early voting for the Nov. 3 election is Oct. 13-30. One of the local elections is for The Colony City Council, Place 5, where incumbent Perry Schrag will face Arthel Martin and Rolando Reyes. Below are their answers to a Q&A sent to them by The Colony Courier-Leader. 
Arthel B. Martin (A.B) 
Retired
Number of years you have lived in the city:  4.5
What is the most important issue facing the city, and how would you help solve it?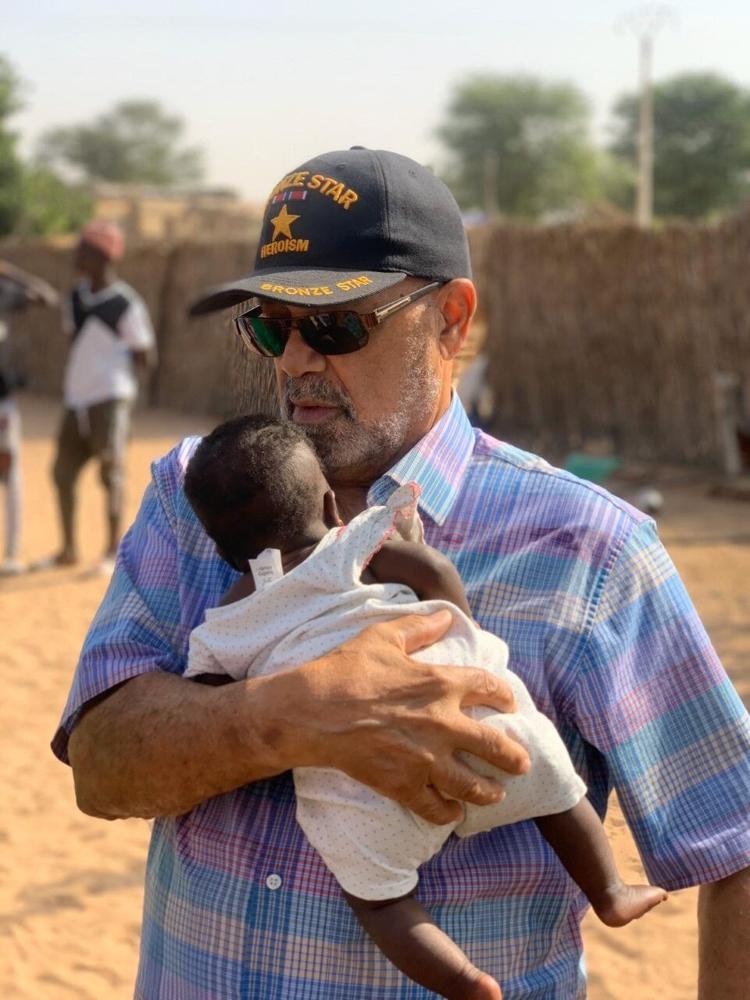 Keeping our city "family oriented." Our home, our decision. I have contacted Senator Jane Nelson, District 12 and have received a reply from her. The State issued a permit for restaurant that is not "family oriented" that did not come through our administration (P&Z Board). The mayor and the city manager said, "They knew nothing about the business." However due to the pandemic things are on hold.
Why are you running for City Council?            
I don't think some of the members have the time or effort to really look at what is happening in our city. To go and visit new businesses that have opened and abiding by the ordinances in place. Helping the elderly in the upkeep of their property.
If elected, what areas would you encourage the city to focus on its spending?                  
Neighborhood street repairs and overgrown trees.
Do you feel the city is developing at the right pace? If not, what would you do to ensure the city can handle the growth?        
I am happy about the growth of the city however, there should be something done about "property tax increase." We have property owners that are on "fixed" income and cannot afford these increases. Owners are selling rather than lose their homes to taxes.
What is your history of community involvement in the city/county? 
I am a commissioner on the Planning and Zoning Board (P&Z).
Why are you the best candidate for this position? 
I am retired and have the time to be involved with the community. I am handyman and available to help our senior residents with problems that they cannot afford.
Rolando Reyes
Financial consultant
Number of years you have lived in the city: 20
What is the most important issue facing the city, and how would you help solve it?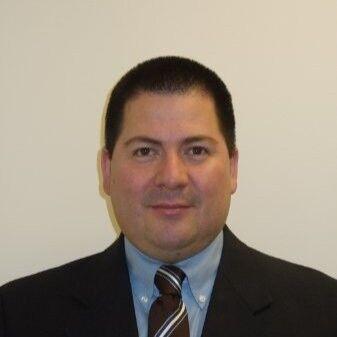 The most important issue facing the city is growing the commercial tax base by enhancing and beautifying the city to attract business development projects which will increase tax revenues and, at the same time, provide relief for residents' property tax values.
Why are you running for City Council?
I'm running to work with the rest of our city government and find ways to enhance and beautify our wonderful city to attract commercial developers and they in turn decide to build commercial ventures in our city to grow our commercial tax base, and in turn, provide relief to our property owners.
If elected, what areas would you encourage the city to focus on its spending?
Enhancing our streets and our key gateway entry points to make our city aesthetically pleasant to live, visit and invest in long term.
Do you feel the city is developing at the right pace? If not, what would you do to ensure the city can handle the growth?
To me, The Colony has not grown its commercial base at the right pace.  Besides a major furniture store and a few restaurants, there hasn't been much growth, and that must change. We need to shore up our city, roads and attract more investments to grow our commercial tax base.
What is your history of community involvement in the city/county?
I have been involved in our community by working city/school/federal elections and on one of the city boards, along with attending city council meetings over the years.
Why are you the best candidate for this position?
I feel I have the best interests of helping our city and citizens to grow our tax base and help our property owners with some tax relief.  I have been here for 20 years and have seen it grow some, but it could be better and I will give it my best to work with the rest of our City Council members, mayor and city manager to make it even better!
Perry Schrag
Instructor
Number of years you have lived in the city: 23
What is the most important issue facing the city, and how would you help solve it?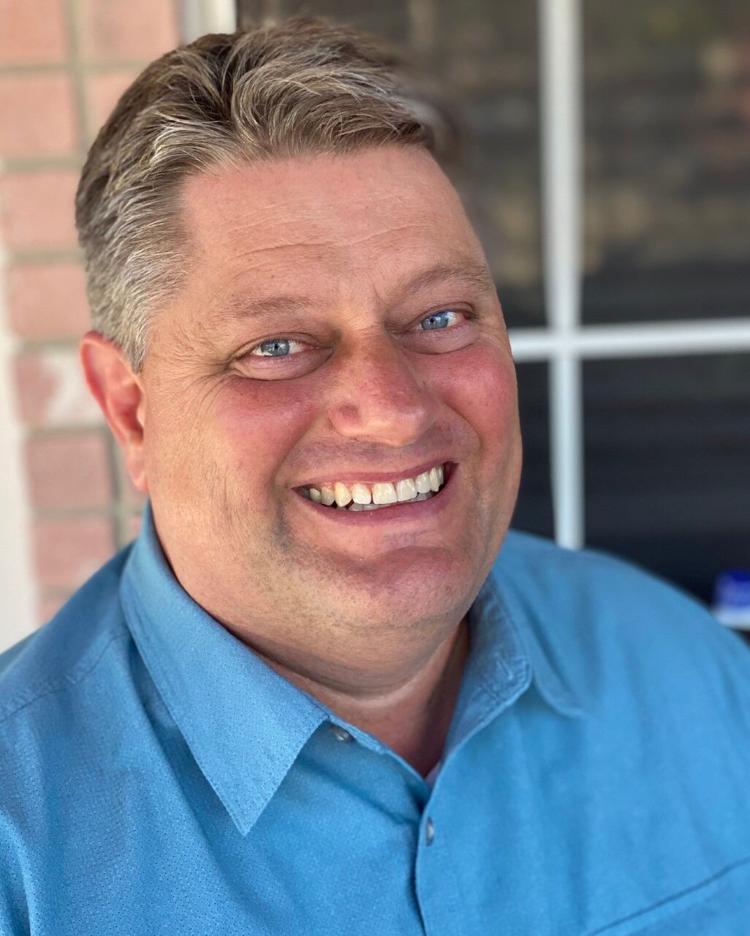 Overall, the maintenance of infrastructure. Visually that presents itself as roads, alleys and sidewalks, but it includes water and wastewater systems, and stormwater drainage. Water not flowing or toilets not flushing will quickly escalate itself to the top of priorities. However, I would say alleys is currently the biggest challenge.
The city has a systematic approach to maintain every other aspect of infrastructure, except alleys. I realize roads cannot get repaired fast enough, but there is never-the-less a structured plan based on engineering and deterioration to determine which roads are addressed first. That same structured approach doesn't exist with alleys.
The good news is a defined plan to prioritize alleys is being created. Additional funding is being allocated, and was this last year too. We need to continue our commercial growth to shift the overall financial burden of the city from the resident's side to the commercial side of the equation.
Why are you running for City Council?
Many of us moved to The Colony because it was a quiet bed-room like community. The reality though, was the North Texas area was growing and our city really wasn't keeping pace. While some folks would have liked to keep that bed-room community aspect, it would have been an economic catastrophe. With only a small commercial base to help support revenues to the city, it would have become very expensive for the residents to shoulder the growing financial burden of the city.
We were becoming the "hole in the donut." On either side of us where cities that were established in the early 1900s. We were the new kids on the block. Lewisville had the I-35 corridor, Frisco had the North Tollway, and we had Kreider Road, which seemed like it ended in the middle of a field. Traditional retail and commercial development was pretty well established to our east and west. We knew that 'more of the same' wasn't going to be successful here. We needed to be unique.
We went to work to create a more positive image of The Colony. We went to work to improve our stature in Austin and with our state leaders. We went to work to create The Colony as a unique destination and give it an economic engine. We went to work to start to shifting the increasing tax burden from the residents to more commercial based support.
In 2010, the appraised value of commercial development was around 266 million. In 2020 that value has increased to over 1.138 billion. That is a four-fold increase for the commercial base. In that same time frame the valuation of residential went from around 1.75 billion in 2010 to 4.44 billion. That is about a 2.5-fold increase in residential. In fact, for the last four years, the ratio of new construction has been around 70% commercial vs. 30% residential. The shift is happening. It is seen in the tax rate. Over the last decade the tax rate has always been cut; usually by a ¼ cent per year. This year however, we decreased the rate by a ½ cent. As we continue our trend, I fully expect we will be able to keep the increased rate deduction also.
Finally, being a destination means outsiders bring dollars here and leave them here. I think this is much better than only collecting revenue from our own citizens. Also, there will come a time when we can't just keep adding new development. We will need to start to looking at redevelopment. Future councils will need to look at ordinances, fees, etc. in preparation for that next phase.
It's been a lot of hard work, and it's taken time. But I believe we are headed in the right direction. I don't want to stop now as there is still a lot of work to be done. I have been fortunate to be a part of this progress and I am confident in my ability to continue working with the others on council, and the ideas I bring to continue this incredible trend. This is why I am running for re-election to The Colony City Council. Visit my campaign page at facebook.com/reelectperryschrag/
If elected, what areas would you encourage the city to focus on its spending?
At first glance, this question brings to mind answers such as roads & alleys, parks & trails, public works, police & fire, whatever seems to be lacking at the moment. These answers definitely are not wrong, but some other areas of spending that may not get mentioned as often include water and waste water treatment and delivery systems, storm drainage, employee salaries, health insurance and retirement pensions. Every year the city will need to spend dollars on every item for which the city is responsible. There is no year, where there are enough dollars to do everything needed, much less desired. Unfortunately, a city budget is ultimately a balancing act of compromises.
A focus on spending has to be a long-term multi-year approach. Spending may focus on a specific area one year then another area the next year. For instance, looking back to previous budgets you will see additional police have been hired. However, this year there are new paramedics added to the budget. Yes, the budget is based on priorities, just every priority just cannot be addressed completely every year. Proper long-term planning is the key to making sure no priority is left behind.
So where would I focus spending? Frankly, just what the current budget is spent on. This year we have a focus on fire personnel. We also continue to increase the funding for road and alley construction; over 6 million on road related projects for this year. Other highlights include over a million for water tower and water well maintenance, and about a half million for drainage related projects. Would I like to spend more on roads and alleys and police and fire? Absolutely, but this budget is the current balance to meet the city's obligations and to keep the city running within its financial means.
Do you feel the city is developing at the right pace? If not, what would you do to ensure the city can handle the growth?
I'd argue to an extent, that you can't really control the pace at which the city develops. The city itself isn't a developer in that the city doesn't build shopping centers, offices, apartments or single-family homes. That is done by the land owners.
Although, the city can take steps to encourage or discourage growth. Ordinances the city has in place regarding building standards and development will either encourage or discourage growth. High permit fees and high impact fees go a long way in discouraging growth and, of course, lower fees will entice growth.
We have been fortunate to see an explosion of growth in the last several years. In some ways it may actually seem like the growth is out of control. But having North America's largest furniture store, or the world's largest sporting goods store wasn't just 'by chance'. We intentionally created a city that was 'open for growth' and was in a position to handle the growth which we were seeking.
There is still plenty of land that will eventually be developed. The city should continue its focus on enticing the highest quality of development from developers as we have seen in the past years with developments such as The Cascades and Grandscape.
What is your history of community involvement in the city/county?
From a city perspective, I am currently serving on the City Council. Previous to being elected to the City Council, I served on the Ridgepointe HOA board as vice president. Although I am no longer a board member of the HOA, I am still very active with our neighborhood activities. I currently handle our HOA American flag program which displays our American flag on every street in the HOA. I also assist annually with the National Night out program (although It was canceled because of the pandemic this year).
From a school district perspective, I have participated in LISD design charrettes for both the new Camey Elementary and Griffin Middle schools. In addition, I have served on the most recent facility bond committee for LISD.
From a county perspective, I have had the opportunity to serve several terms on the Denton County Transportation Committee for the Denton County Commissioners Court. I served two terms under Commissioner Jacobs, and two terms under Commissioner Marchant. I have also had the opportunity to serve a term on a Grand Jury in Denton county. Lastly, for the Denton County ARES (Amateur Radio Emergency Service) I am the city of The Colony liaison.
Why are you the best candidate for this position?
Stability and consistency, my community and regional involvement, and I have a very clear understanding of what the role of government should be in our lives.
Stability in local government and the quality of economic development run hand-in-hand. If you are an investor, do you want to invest in an area where you can count on consistency or where constantly changing local leaders also change the playing field by their whims of the day? For several years now our council as a whole has been very consistent. This has proven to be very positive for our economic growth. Let's continue the upward trend!
Community involvement is explained in another question, but I also stay involved at a regional level too. As nice as it would be to always approach every problem as though it was isolated locally, we don't live in a bubble. Trips to Austin with others on council, city staff, and citizens make our voice heard on important issues. Also, I serve as the State Government Liaison for the North Texas section of the ARRL (American Radio Relay League)
Finally, I believe that it's important to have a firm grasp of what you believe the role of the government is to play in our lives. If our elected folks, at any level, don't have clarity of their beliefs, they will make decisions as the wind blows. They jump aboard whatever 'great idea' happens to come along at the time. This creates inconsistent and arbitrary ordinances and laws.
I believe government is necessary to maintain law and order so society can peacefully function, but it should also be kept at a minimum. The Constitution of the U.S. and The Constitution of Texas are in place to limit government's powers. That is the yardstick upon which I measure my decisions made as a councilman.
Thank you for the time spent reading our answers. Please know that I am sincerely humbled by the opportunity to serve as the representative for place 5. I hope to continue to earn your trust and support. I again ask for your vote so we can continue the positive progress we have started!