Hanging on the wall in Lt. Jay Goodson's office at The Colony Police Department are two fishing posters.
They serve as a reminder of his favorite hobby.
"I love fishing," Goodson said. "Especially saltwater fishing."
Fishing gives him peace. But not quite as much as the peace he recently helped give one family searching for answers for 23 years.
Driven by a dogged determination and a hunch, Goodson helped solve the murder of The Colony resident Chris Stecker, a case that had been cold since 1997.
On Jan. 30, 2019, Christopher Newby, one of two men involved, was arrested and charged with Stecker's murder. On Feb. 19, 2020, he was given a 30-year prison sentence.
The murder
According to The Colony police, in the late hours of Feb. 28, 1997, Stecker walked to his friends' house in the 4600 block of W. Lake Highlands Drive to see if they needed anything from the store. He then headed to Ken's Quick Mart.
Meanwhile, Goodson said, Christopher Newby, 24 at the time, and his father Roger Newby, 45, were on their way to that same house from Euless. Roger Newby was a drug and money collector for drug dealers, Goodson said, and they were told to go to that house.
Records state once there they forced themselves into the house they tied up the family of four, held them at gunpoint and demanded drugs and money, only to realize they had gone to the wrong house.
"Christopher Newby even says, 'We're in the wrong house,'" Goodson said.
After taking cash and jewelry, Roger and Christopher began to leave but were met by Stecker at the front door, who had returned from the store.
Records state Roger Newby and Stecker got into a fight, and as Stecker started to run away Roger Newby fatally shot him in the back.
The Newby's fled in a Dodge truck, and despite several tips police were unable to find the suspects.
A protector
Stecker had two sons – Anthony, who was 15 at the time of the murder, and Josh, 13.
Anthony described Stecker as a man's man, a family man, a protector and someone who didn't like bullies.
"He was the coolest guy," Anthony said. "But if he saw something that wasn't right, he wouldn't stand for it."
That includes that night on W. Lake Highlands.
"He couldn't let those children and that family be held up like that," Anthony said.
Josh agreed, saying Stecker's actions that night showed what kind of friend he was.
"He was strong, and he was loyal," Josh said. "I mean, he fought those guys, and it didn't even have to do with him."
Back in Austin
According to police the Newby's returned to their home in Austin on March 17, 1997, and went to a bar to steal a coin machine. Police said a homeless man named Ronald Brooks was in his car and saw what the Newby's were doing. The Newby's grabbed him, tied him up and put him in their truck. Police said Roger Newby shot Brooks and dumped his body into a wooded area off Interstate 35.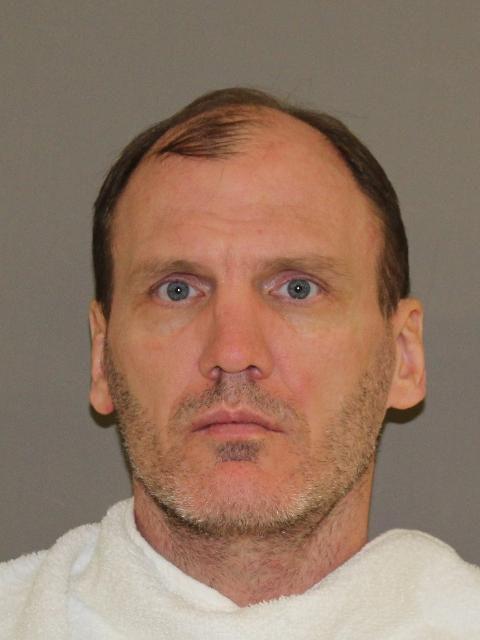 Two days later, Goodson said, the Newby's were in a rental car when they ran out of gas. Roger Newby walked to get gas while Christopher Newby stayed behind. A police officer pulled up to help and noticed a crate of beer in the back seat, the same kind that is delivered to the bar where the Newby's stole the coin machine.
When Christopher Newby was asked for ID, he ran, Goodson said and was later arrested for evading arrest. Roger Newby returned to the car, gave a false name and was let go.
While in jail Christopher Newby called his mother (Roger's estranged wife), who told him Roger Newby had hidden a pistol at her house.
"That makes Christopher mad," Goodson said.
Christopher Newby decided to tell Austin police about the Brooks murder and the burglary in exchange for a plea deal, records state.
"Christopher says there is an additional murder (in The Colony) he would talk about if it would help his case," Goodson said.
Roger Newby was soon arrested on warrants for unrelated crimes around the time Christopher Newby told his story to police and was ultimately given a life sentence for the Brooks murder.
But The Colony police ran into roadblocks when trying to make the connection between the Newby's and the Stecker murder. Roger Newby wouldn't talk, Goodson said, and he died in prison in 2014. Christopher Newby, who served 17 years in connection to the Brooks murder, was granted immunity for his testimony and wasn't allowed to be interviewed. He got out of prison in 2016.
"Back then (The Colony police) didn't even think they had enough for an arrest warrant, at least for Christopher Newby, so the case went cold," Goodson said.
Not giving up
Goodson said in the summer of 2018 he came across the cold case and became interested.
"What I did was look to see if there was anything they didn't do from a technology standpoint that I could use now to try to implicate and get an arrest warrant for Christopher Newby," Goodson said.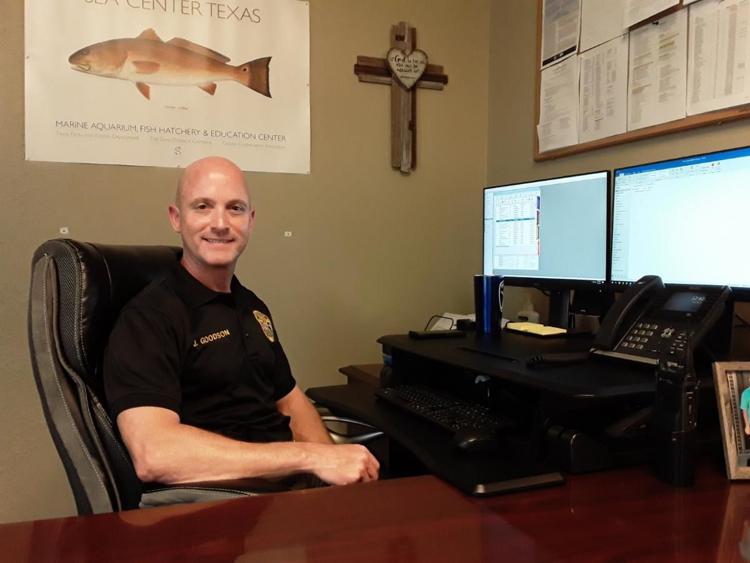 Goodson said he sent bullet casings, blood scrapings and clothing in hopes new technology would lead to a suspect. He also used a credit bureau database called TLO to run every persons of interest in 1997 to see if there was a Dodge truck registered to the Newby's. Nothing.
But through the database he found Roger Newby's half brother, Randy Linder, who Christopher Newby lived with once he was released from prison in 2016.
Linder would only allow Christopher Newby to live there if he turned his life around, Goodson said.
"Over the course of the next six months to a year Christopher Newby starts to confess all the things his dad and he had done," Goodson said. "And some of that were some of these murders they were involved with."
Goodson said Christopher Newby told Linder he had witnessed Roger Newby murder between five to 10 people in the late 1990s.
"One of those being in The Colony/Lewisville area," Goodson said. "That was the first person outside of the Newby's who knew any specific details about any of these crimes. So that was a break in my case. He told me some details that only someone at the crime scene would know."
Connecting with the suspect
Goodson said once he located Christopher Newby – he had been picked up on parole violation – he took the approach of asking him to help find justice for the families impacted by Roger Newby's murders.
"I want you to help me solve some of the crimes that your dad did," Goodson said.
On Nov. 27, 2018 Goodson and another detective interviewed him at the Texas Department of Criminal Justice in New Boston, Texas.
At first it looked like a wasted trip.
"We weren't in there five minutes and he said, 'You wasted your time. I'm not telling you anything,'" Goodson said.
The next step was to build a rapport.
"He said 'I like to fish,'" Goodson said. "Well, I love to fish. So over the next 20-30 minutes we talked about hunting, fishing, sports and his family."
Goodson said that led to talking about Linder, how he tried to help Christopher Newby and how there is an opportunity to "right his wrongs."
Goodson said Christopher Newby gave details about the Stecker murder, including saying they were at the wrong house.
"That's when he implicated himself in being there," Goodson said. "I knew we had him."
Goodson said Christopher Newby went on to give details about the shooting. He even drew a picture of the house, including how many houses down it was from the intersection. He drew a picture of the nearby Food Lion grocery store, now The Colony City Hall, as well as Kroger and Ken's Quick Mart, which is now Rapido.
"So he drew us a map, which was great," Goodson said.
Christopher Newby was arrested Jan. 30, 2019. He was given 30 years in prison as a result of a plea deal.
Closure
Goodson said delivering the news of Christopher Newby's arrest to the family was a career moment.
"I felt obligated that we had a victim out there and a family out there that needed justice," Goodson said.
Anthony said Goodson's phone call was something he decided five years ago was never going to happen. But he's glad it did.
"Nothing mattered more than that conversation," Anthony said. "When the lieutenant called me, I didn't think it was real. But I needed something to help me move on."
It helped heal some family wounds, the brothers said, but not all of them.
The brothers said they are happy that Goodson worked as hard as he did to bring Christopher Newby to justice.
"Goodson's the man," Josh said, adding that he may take Goodson to lunch next time he's in North Texas.
But as far as Christopher Newby's punishment, the brothers say it's not even close to what he deserves.
"You could put him away for 100 years, and it still wouldn't be enough," Josh said, adding that Christopher will probably serve less than 30 years. "He still gets to live his life when he gets out.
"But I'm glad they did something," Josh said. "At least my dad isn't just an unsolved murder in Texas."