The Colony will be one of the stops during this year's Lone Star Legacy Run.
The Lone Star Legacy Run is a five-day motorcycle ride that raises money for the American Legion Legacy Scholarship Fund for children of military personnel killed on active duty since Sept. 11, 2001.
"The American Legion wants to ensure higher education is a possibility for children whose parents lost their lives while serving our country," organizers said.
This year's run will start in Elm Mott and go to Pottsboro. The event runs from June 14 to June 19. On June 17, riders will stop at Holley-Riddle Post 21, 6301 Main St. in The Colony, at 4 p.m.
Beginning in 2017 the American Legion expanded the scholarship to include children of VA-rated, post-9/11 veterans with a combined disability rating of 50 percent or higher. The American Legion and the Legion Riders offer support through the Legacy Scholarship Fund, organizers said.
Monday members of Post 21 observed Memorial Day with a different type of ceremony. Instead of having its traditional ceremony that has featured guest speakers, the laying of the memorial wreath and other ceremonial traditions to honor those lost in combat, this year's event used a drive-through approach for safety concerns over the COVID-19 pandemic.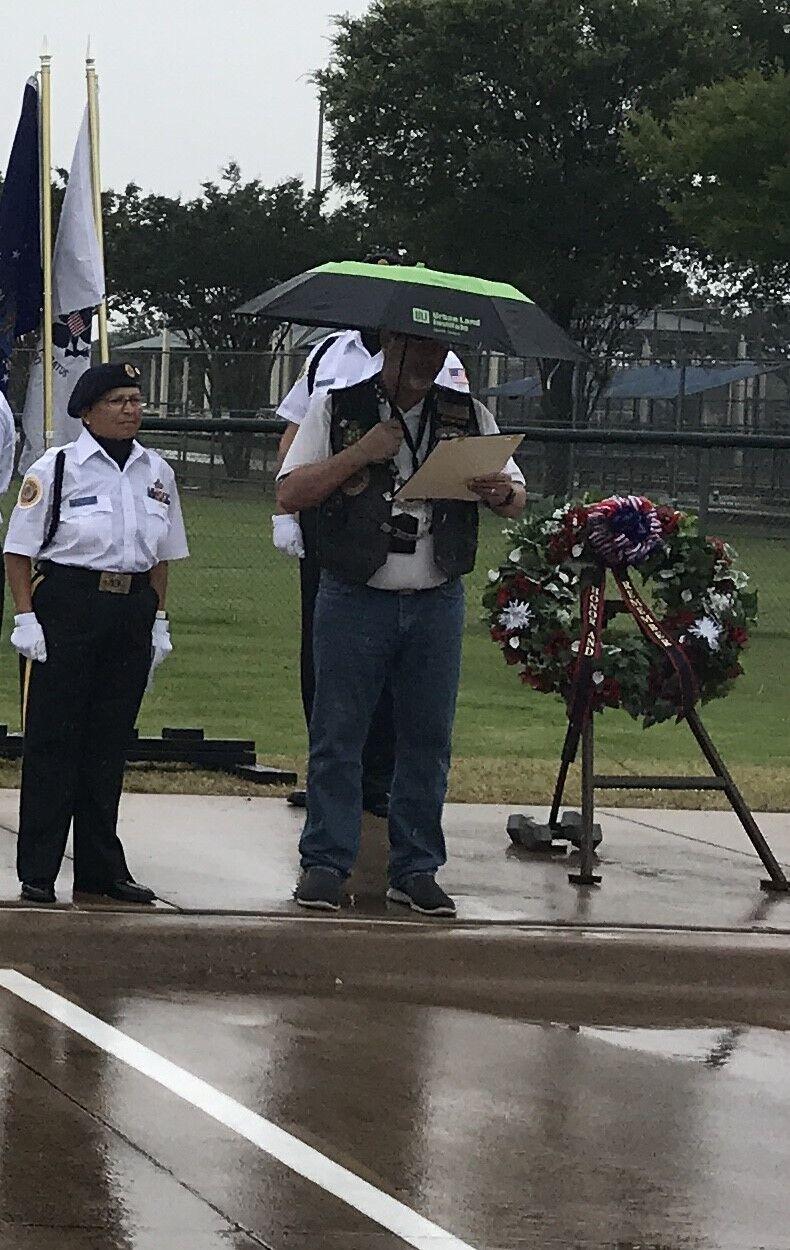 Residents arrived at the Five Star Complex in The Colony and formed a line in their vehicles. The post's honor guard greeted the people in each vehicle, and as they drove through the line they could request a fallen veteran to be honored by filling out a card with their loved one's name and branch of service. As each name was read out loud a bell would ring.
Mary Garcia, honor guard captain for the post, said despite the rain the post was able to honor 44 veterans.