The Colony Police Department arrested three people suspected of shooting a man early Wednesday morning.
Sgt. Aaron Woodard of The Colony Police Department said police received a call at 12:08 a.m. involving a shooting on Dooley Drive, northeast of Turner Soccer Complex.
Woodard said the victim, an adult male, was transported to a local hospital with a gunshot wound to the leg and is in stable condition.
Woodard said as police were en route to the home they received a suspect vehicle description. Soon after, officers saw a white sedan that matched the description.
"Officers attempted to stop the car, but they took off," Woodard said. "At Main Street and (State Highway) 121 the vehicle crashed out, and several people got out of the car and ran from the scene."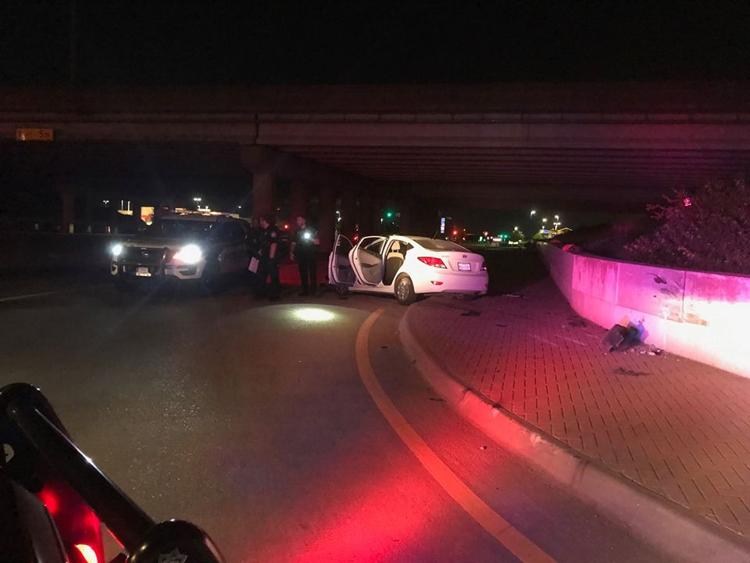 Woodard said one juvenile was quickly located, and with the help of Carrollton and Lewisville police two other suspects – one juvenile and one young adult – were located as well. All three have been arrested.
Woodard said the adult, 17-year-old Samuel Aron Loyola of Carrollton has been charged with aggravated assault with a deadly weapon and evading arrest.
Woodard said the two juveniles were arrested for the same offenses.
"There was a disturbance at the scene, and as a result one of them decided to pull out a weapon and shoot the victim," Woodard said.
Woodard said the suspects' vehicle was reported stolen out of Dallas. He said none of the suspects are from The Colony.