Early voting for the Nov. 3 election runs Oct. 13-30. Among the elections in Denton County is County Commissioner, Precinct 3, where incumbent Bobbie Mitchell will face Delia Parker-Mims. Below are their responses to Star Local Media Q&A:
Bobbie J. Mitchell
Republican
Occupation: Denton County Commissioner Precinct Three
Number of years in county: 49
What is the biggest issue facing the county, and how would you address it?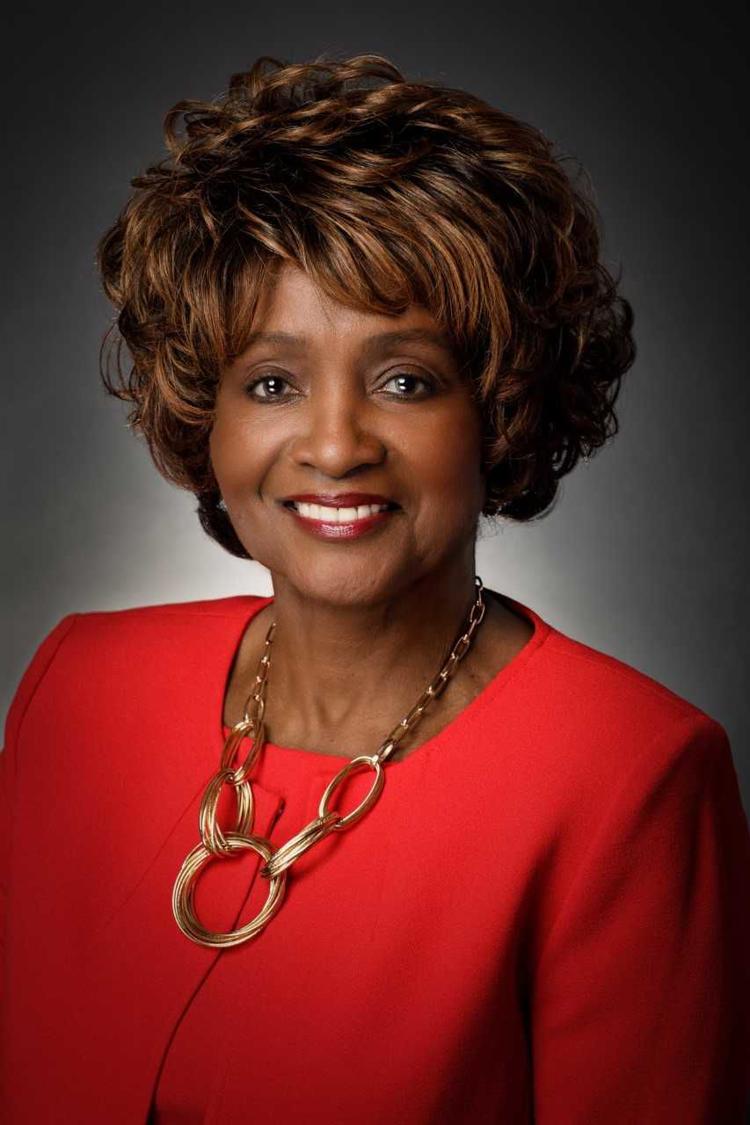 At this present time COVID-19 and mental health issues. We are following the Governor Orders and our Health Director, mask mandate, social distancing; stay at home if you are symptomatic or have recently had close contact with a person with COVID-19, or have pending COVID-19 lab results
I work with our Behavioral Health Leadership Team to address mental health issues work with our health department and utilize the Health Department Community Health Improvement Plan. Continue to work with MHMR utilizing the Operation Connecting Lives programs that we initiated, using IPads to enable caseworkers to connect with clients and allow family members to connect with their love ones. Continue to address COVID-19 issues which includes providing for food insecurities, utilities and rental assistance; childcare: our Open Business program; continue working with the Sheriff to combat human trafficking; Continue working on Transportation and homelessness/affordable housing issues.
What are the biggest issues in your precinct, and how would you address them if elected?
I am already working on these issues: COVID-19, Mental Health, Human Trafficking, Transportation, Homelessness/affordable housing, Cybersecurity. I will continue to do the things we are doing working with our cities/towns, TXDOT, state elected officials, citizens to address these issues. I serve on the Denton County Homelessness Leadership Team and the Denton County Behavioral Leadership Team where we  address mental health and homelessness; I serve as an alternative to the Regional Transportation Council where we address regional transportation issues; I serve on the Trinity River Common Vision Committee to address a safe, clean river with stabilization and reduction of flood risks, with preservation and restoration of riparian and cultural resources, that address the local and regional economic, transportation needs; Continue to work with the Sheriff to address new/additional ways to combat human trafficking.
What would your priorities be regarding roads and infrastructure in the county?
Roads are one of the essential duties of the Commissioner Court.
In 2004 and 2008, we held bond elections to determine the needs of our roads and infrastructure.  Each commissioner appoints citizens to help us evaluate road priorities.  I also have a Precinct 3 Task Force where the county, cities/towns/state, TXDOT meet every other month to evaluate the needs/resources and time frame to work on these roads. Right now I am working with Commissioner Coleman, the city of Lake Dallas and the Town of Shady Shores to elevate Shady Shores Road that has been damaged by heavy rains and flooding, working with Hickory Creek on the Sycamore Bend Park project and with Lewisville in the expansion of Corporate Drive. All of these are priority projects for the citizens of Precinct 3 and Denton County. I-35E interim, FM 1171, FM 407, FM 2499, SH 121, Garden Ridge are all a part of Precinct 3 and was completed during my leadership. I also provide bond funds to our cities/towns to work on city/town roads that provide access to all citizens.
How do you feel the county has handled the pandemic response, and would you do anything differently if another wave hits?
Not knowing what to expect nor having examples of what to do during this pandemic, I believe we handled it as well as possible. Counties are governed by the State so as soon as we received the Governor's order, we assembled a team of, our county officials, medical professionals, our state officials, mayors, our ISDs, chambers of commerce, United Way and other nonprofits and had weekly sometime daily strategies meetings to discuss what was best to protect our citizens. That strategic which first included staying home, then six feet of physical distancing, wash and/or sanitize hands and wearing a mask, staying home if you are symptomatic successfully flattened the curve and helped us to slowly begin to re-open our economy. We also initiated several programs to help our citizens; our Open for Business grants to help business that had been affected by COVID-19 reopen; worked with United Way and other nonprofits and established funds for food insecurity assistance; rent and utility assistance; we implemented the Operation Connecting Lives and issued I Pads to MHMR for caseworkers so they could connect with their clients and clients could connect with their family members; provided PPE equipment to our first responders and our nonprofits.  I will continue doing the things that we are doing because we see that it is working. We have made files on what we did so we will know what worked and what did not work.
Why are you the best candidate for the county commissioner seat?
Denton County is facing unprecedented challenges during this time of uncertainty.  We need someone with proven experience to handle these challenges such as COVID-10, mental health issues, human trafficking, transportation and many other issues we face in a growing County.  I know how valuable transportation is to the quality of life our County and have been involved in handling these issues and also dealing with the harm COVID-19 has caused our citizens and county on a daily basis. I have an understanding of these specific challenges and a proven ability to work on solutions that achieve the most effective benefit for the County. Having served locally and regionally, I have the knowledge and the experience to engage others to help find solutions that benefit not only Denton County but the North Texas region.
Delia Parker-Mims
Democrat
Occupation: Attorney
Number of years in county: 25
What is the biggest issue facing the county, and how would you address it?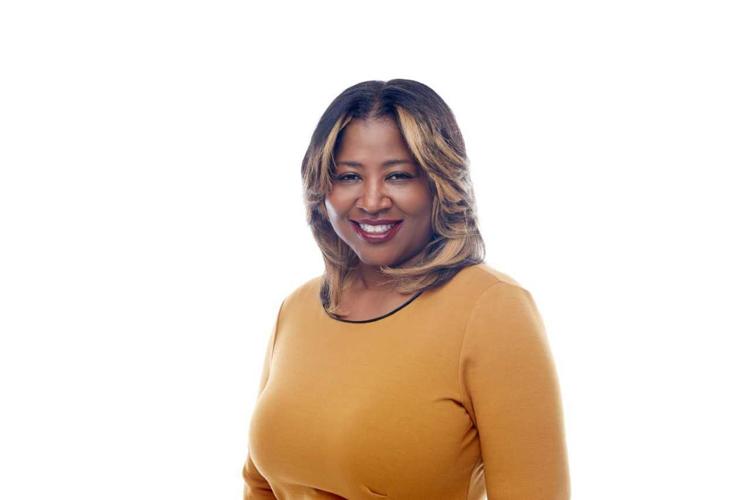 Healthcare is the biggest issue within the county as there are large numbers of underinsured  and uninsured households. COVID-19 has caused families' breadwinners to lose jobs and shut down businesses. This has increased the number of underinsured and uninsured households to increase. As we turn the corner on COVID-19, the faces of uninsured is are going to be those in our families and neighbors. Access to healthcare is going to become a community concern. Currently, the county has enacted the most stringent qualifications possible for indigent healthcare. As such, over 90% of persons in poverty do not qualify. I would loosen the qualifications for indigent healthcare. This will be necessary for our community's health and economy as the face of indigency changes and looks like our neighbors, our young adult children and our households.
What are the biggest issues in your precinct, and how would you address them if elected?
The comprehensive effects of COVID-19, access to voting and criminal justice reform are amongst the biggest problems of District 3.
COVID-19 will continue to wield power over all facets of our lives with long-term comprehensive detrimental effects on our health and economy to a degree which we still cannot fully predict. With a large base of economically disadvantaged households, essential workers, and un- and underinsured families, District 3 in particular will feel the brunt of this impact. Economically, this is evident as the 2017 United Way of Denton County needs assessment determined that 32.1% of households in Denton County do not have enough money to maintain living at the poverty level for three months in the absence of income. These numbers were pre-pandemic.
As we continue dealing with the pandemic, the vulnerabilities of District 3 will surface. This will exacerbate our existing housing insecurity, essential worker exposure and long-term health effects. Vulnerable populations such as seniors and school-age children will suffer the most. I would address this crisis by first acknowledging these vulnerable populations and the effect COVID-19 will have. Then working in a coordinated manner with local municipalities and other public administrators such as Justices of the Peace to develop a collective approach to such events as evictions. I would lobby upper-level representatives to grant real relief such as a mortgage moratorium. This would help both homeowners and property owners. I would seek to expand the qualifications of indigent healthcare as more and more residents begin to lose insurance. Once an immunization is developed, I would ensure our county health department had the means and access to broadly provide these immunizations to the uninsured. I would develop a transparent abatement process that does not transfer the cost of businesses' development on to homeowners. Developing a better process would prevent property owners from incurring increased taxes that are simply passed on to senior populations that rent, as there are a large number of seniors who do not own their own homes in this district. Dealing with this crisis will require an active and comprehensive approach. As a lawyer and economist, I am trained to understand how to solve problems on a comprehensive scale.
Access to voting precincts is a problem within this district. District 3 has a low voter turn-out in part due to voting inaccessibility. Voting precincts on election day change from election to election. For example, a person may vote at the neighborhood church on election day in 2018, but on election day in 2020, the voting location has changed. This causes confusion to people so that they do not know where to go vote on election day. The result is that people stand in long lines on election day only to find out they are in the wrong voting precinct. In other districts the voting precincts stay the same. In fact, some residents even get to drive their golf carts to vote. Enacting voting centers would solve the election day confusion. Voting Centers allow residents to vote anywhere on election day as they do during early voting.
Criminal Justice reform of the school-to-prison pipeline is a concern for District 3. Due to our lack of mental health resources, we are treating juvenile disabilities through the criminal court system. As a Commissioner, I would convene a task force which included the school districts, parents, school psychologist, the district attorney's office and juvenile representatives to create an initiative to find solutions on how we treat our disabled children.
What would your priorities be regarding roads and infrastructure in the county?
Priorities should be geared towards the public's safety so I would ensure that the TXDOT partnership is healthy along with NTCOG. Laser focusing on where development is being planned to ensure that the load on current infrastructure will not unduly overburden, which of course it is and already has such as on 380. Ensuring that points of tragedy are remedied; i.e., intersections that have multiple fatalities. It takes far too long to implement remedies. Traffic studies, patterns and public input are vital. As an example, after the tragic accident on Hickory Creek, the county needed approval to install streetlights, which it fnally received through House Bill 3714.  Ensuring the public's safety should be a priority at the onset.  
How do you feel the county has handled the pandemic response, and would you do anything differently if another wave hits?
Sadly, our County Commissioners didn't handle the COVID-19 pandemic well. I admit they started off down the correct path by instituting stay at home orders. But once the pandemic became politicized, they refused to institute a mask mandate recommended by the County Health Director Dr. Matt Richardson, or coordinate a local municipal effort to enforce the mandate through businesses, since they are afraid of burdening the sheriff with the task. All the while, they instituted safety measures for their own work environment by only conducting virtual meetings and the installation of plexiglass panels. They did not institute measures to make the work environments of ordinary citizens safe.
I would have advocated for the institution of a mask mandate and worked with the local municipalities to develop a comprehensive approach to reducing the spread. Experts have told Americans repeatedly that wearing masks not only helps prevent individual cases but also community spread of this deadly disease. If another wave hit, I would institute the distribution of free masks and support enforcement of the mandate.
Why are you the best candidate for the county commissioner seat?
I am the best candidate because I can provide smart, responsive leadership that tackles and solves 21st-century issues. I am a lawyer trained in economics, a small business owner, a homeowner, a parent, an advocate and a fighter with decades of experience serving my community. It is incumbent upon this generation of leaders to ensure our children have a future, and County Commissioners oversee issues of utmost importance related to this goal.
These issues include healthcare, public safety, the local economy and voting access. My education and experience have facilitated my development of initiatives designed to protect our community's small businesses and homeowners from being burdened with the costs of future commercial development. (https://votedelia.org/blog/tax-abatements). It has guided my advocacy for the development of a transparent, green economic-growth policy that will create a viable road map for a sustainable future for Denton County. Working within the community has allowed me to see the needs and develop a safety initiative to protect our community against sex trafficking. (starlocalmedia.com/theleader/news/parker-mims-proposes-anti-trafficking-program/article_e3a2eba4-d5c7-11ea-99c4-0bce78a918f0.html). These types of policies will strengthen families in our community. I have worked with the residents of this district for more than 25 years. Now, I'm offering my education, knowledge and experience to serve them at the county level. Platitudes, prayers and inaction do not constitute affirmative leadership and we can no longer afford neglect of our communities. We need a smart, responsive commissioner in District 3 willing to initiate solutions that respond to the problems we face.