When Elaine Wells moved to New York and left her Flower Mound home behind in 2017 she thought renting it out would be her best option.
The rent money would cover expenses, and she would have a place to return to when she's ready to retire.
She looked to online services such as HomeAway to connect her with travelers needing a house temporarily. She began renting her home in the fall of 2017.
That plan worked for a while, but town officials soon said she was in violation of town ordinances.
Wells disagreed, and she has filed an appeal with a Denton County Court in hopes of reversing a decision by the town's Board of Adjustment on Jan. 9. The board denied Wells' appeal of the town's decision that her house was being used as a boardinghouse or roominghouse. Those uses are only allowed in multifamily zoned areas. Her house, located in The Villages of Northshore subdivision, is zoned single-family.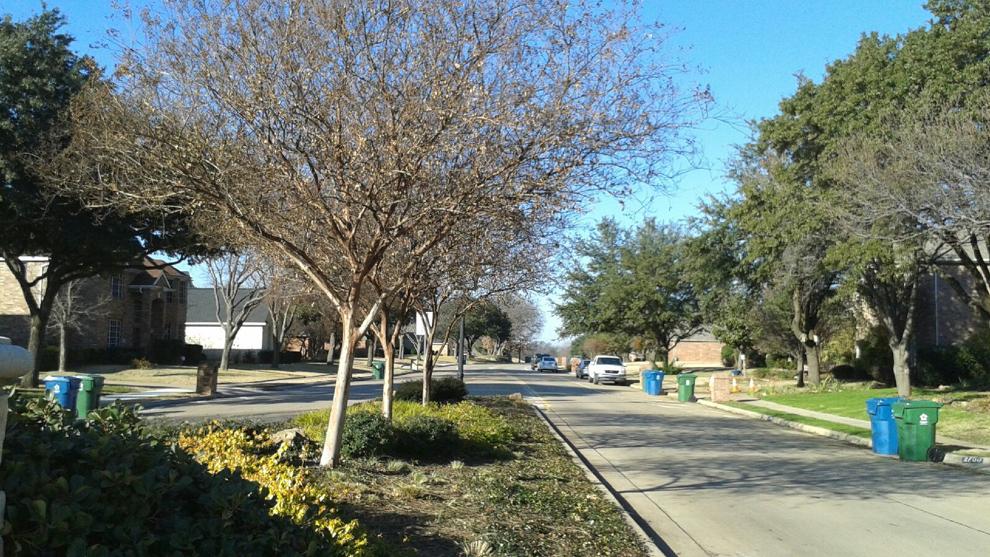 In April of 2018 the town received a complaint that she had been using her house as a boardinghouse, said Christina Crowe, the town's property standards manager.
Wells said this came after Crowe told her months earlier there were no restrictions in renting out her home. She said after it appeared the matter had been resolved officials contacted her again in November with similar concerns.
Crowe said a boardinghouse/roominghouse is defined as renting a home for compensation and/or food to more than three people, which Crowe said was the case at Wells' home.
"We found a listing advertising for up to 14 guests for $302 a night," Crowe said.
Wells said since 2017 she has rented her house to 16 people. She said the length of time has varied for three days to a week. She said stays have included six to 14 people.
But Wells said nothing in the town's ordinances says she can't. Wells claimed it's not clear if the boardinghouse/roominghouse definition of "three or more people" is speaking to the number of occupants or the number of individual tenants who have rental agreements with the property owner. Wells said there is one renter at a time regardless of the number of occupants.
"The ordinance's definition of roominghouse/boardinghouse is too vague to be enforceable, nor can it be applied fairly," Wells told the board.
She said some sources define boardinghouse/roominghouse as a home where the owner is an occupant but rents out rooms. Wells said she rents out the entire house while she is living in New York.
Wells also said there is no mention of renting property in the town's definition of single-family residence and its uses.
"There is nothing in this entire section that says a property can or cannot be rented out for one day, one week, one year or any period of time," Wells said.
She said that refutes what Crowe told her last year that a 30-day rental period would put her property in compliance.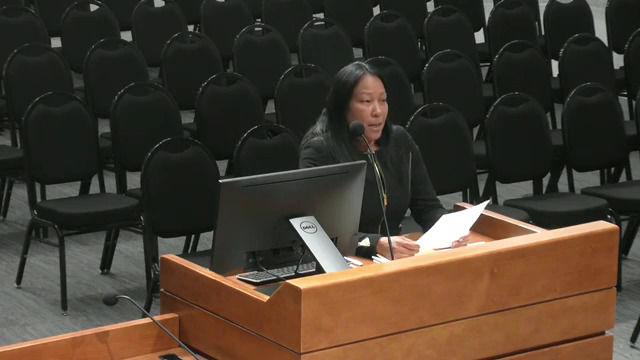 Wells said the issue has cost her financially since she hasn't rented her property since July of 2018.
Neighbors in The Villages of Northshore urged the board to deny Wells' request.
Some said there have been times when visitors to the house would line the street, and the out-of-state license plates indicated they weren't locals.
"Those who buy homes in this subdivision want a residential neighborhood," resident Natalie Rodgers said. "How can homeowners feel a sense of community or security if strangers are coming and going?"
Resident Jeff Martin echoed that.
"We have a community pool, and we have a problem at the community pool wondering, 'Who are these people? Who are you with?'" Martin said. "We haven't had these problems before. Now we do."
Board members were tasked with determining the original intent of the ordinance, even though it was written decades before online rental services existed. They struggled with what they called a broad and undefined ordinance.
Ultimately the board voted 4-1 to uphold the town's decision.
"When I think about what the intent really is behind our ordinance, the purpose of our zoning in recognizing the purpose of a single-family community is that it does promote the concept of neighborly residents," said Board Member Gregory Schultz. "A place to call home, whether you rent it or own it. I see this as being more of a business right now."
Board Member David Moraine said while those who live in the house sign a rental agreement and adhere to rules in that agreement, there have been three or more people staying in the house, often times multiple families.
"She's not restricting it to a single family, she's not restricting it to three or less people and she's probably not providing them with a lease," Moraine said.
He said the town's ordinance as it relates to fair housing indicates renting a house out to someone more than three times a year is considered a business use.
Chairman Stephen Harris, who voted against the town's decision, said Wells appears to be renting the house out to one "entity," which may have several friends or family members using the house as well.
He also said the ordinance doesn't address length of stay on a rental. 
While this is the first time Flower Mound is headed to court over short-term rental, it's not the first time the town has received concerns over the matter. Matt Woods, director of environmental services, said the town has received three complaints about similar situations over the last couple of years.
"It's something that we've gotten a lot of feedback on," said Town Manager Jimmy Stathatos. "Residents are concerned about the impacts of Airbnb-type services in traditional single-family neighborhoods."
This has prompted the town staff to look at its ordinances, especially as HomeAway, Airbnb and other online services make it easier for residents to rent their homes temporarily.
But adjusting the ordinance may not be that easy.
Stathatos said the town may wait to see what the Legislature does regarding these types of restrictions. At the last session two bills were filed that would only allow cities the right to regulate short-term rentals when it comes to safety issues.
"While we're going to look at this, we fully expect this to be filed again this session," Stathatos said.
There's also legal precedent to consider.
In the case of Kenneth Tarr vs. Timberwood Park Owners Association, the Texas Supreme Court ruled in May of 2018 that short-term rentals are consistent with a single-family use.
Town attorney Bryn Meredith is expected to present his findings to the Town Council at a future meeting. At that point, the town could leave the ordinance the way it is or adopt a short-term rental ordinance. It could also wait and see if the Texas Legislature passes a law addressing the matter.