Lewisville ISD continues to enhance its programs that offer emotional support when its students or their families need it most.
Monya Crow, LISD's director of guidance and counseling, recently updated the Board of Trustees on work done by the Student Health Advisory Council (SHAC) in the 2018-19 school year.
The SHAC, which is composed of members from various feeder patterns with different interests, meets four times a year. Among the topics in 2018-19 was mental health.
Crow said one thing the mental health subcommittee requested of the SHAC was to help diversify its parent education.
"We know that our families are very busy, so while we certainly want to see them face to face, sometimes that's not feasible," Crow said.
She said the "Ask An Expert" series is one way to help.
Ask the Expert is a series of videos that provide an opportunity for parents to get their questions answered in a more convenient manner.
Topics include substance abuse, grief, bullying, the transition to middle school and high school, and others.
In-house counselors provide many of the answers, and a school resource officer talks about substance abuse.
Crow said suicide prevention is one of the topics planned for an upcoming segment.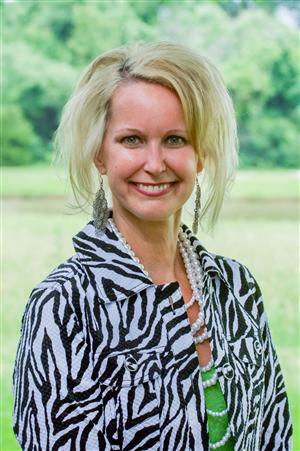 Videos are available on lisd.net.
"Those have been viewed about 40,000 times, so I'd say those have been pretty successful," Crow said.
The SHAC has also placed an emphasis on suicide prevention.
Crow said the SHAC received feedback from the community, including students, that the high school suicide prevention curriculum was not meeting their needs.
"So we thought what better than to sit down with them and see what they felt would resonate with them and what they felt would meet their needs," Crow said.
She said in the past the curriculum would feature a narrated PowerPoint but that the delivery of it was often not user friendly. Now the program uses a narrated video that provides information about certain scenarios and with updated content.
Examples include how to cope with stress. The scripts are based on common factors, coping skills and resources people can go to if they need help.
"Each high school campus had a focus group of students so we could figure out how to better do this. And in response we sat down and wrote scripts for them, and we hired some talent that was their age and made them feel like they were being spoken to by people who understood where they were coming from."
Crow said that launched in the fall and that the feedback has been positive.
Crow said there had also been concerns about delivery consistency with its guidance curriculum. She said in response to that the SHAC launched a pilot for its Second Step program at eight elementary school campuses.
Second Step focuses on socioemotional learning, such as how to identify and express emotions and behavior, how to make friends, handling conflict, all these things that students need to function.
"We have eight campuses delivering this model in the exact same way," Crow said. "So we'll be excited to see the data outcomes for that."
Crow said the SHAC has also focused on increasing its ancillary mental health resources to support existing curricula.
"We're constantly scouring community resources and state/national resources to make sure we have the most updated information for families," Crow said.
Crow said counselors consistently keep up with organizations such as National Alliance on Mental Illness (NAMI) and Mental Health America to make sure the district has resources to supplement its existing curriculum and that the programs offered are user friendly.
Other advancements in the program include providing all secondary students with a school badge in the fall with crisis hotline, text line and social media information on the back.
"So our kids have access to something that can support them in a crisis," Crow said.