Three years ago, Willie Wu experienced the fear of a lifetime when his daughter got separated from the group at Six Flags Over Texas and was missing for half an hour.
Eventually she was found, but after that Wu said, "Never again."
Wu immediately began brainstorming ideas for a product that would help parents keep track of their young children if they get lost.
With help from engineer Terrell Bennett, the two developed a device called My Buddy Tag (mybuddytag.com). The device includes a wristband for the child to wear. Electronically, parents can receive proximity alerts and an email that details the last location of the child. The wristband also comes with a panic button.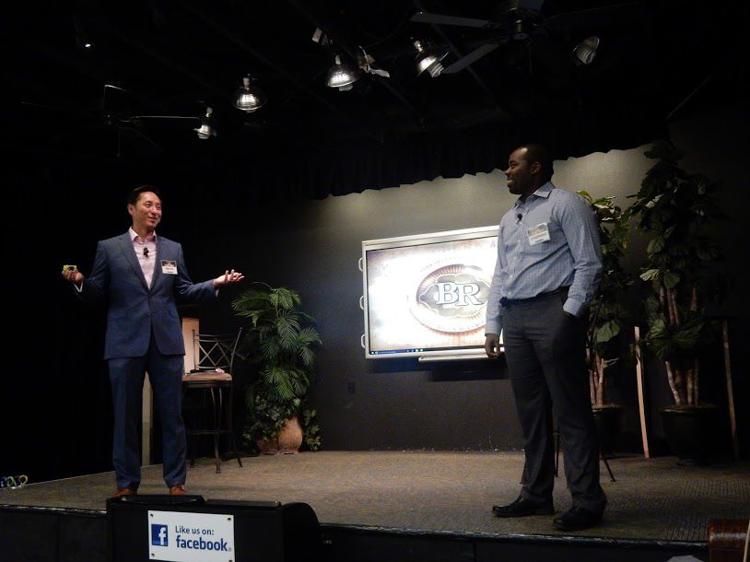 The product has been successful, with 85,000 units sold in the first two years.  But as Wu and Bennett prepare to launch the product's second generation, which they said will have more features, they wanted to know how to make this a thriving business.
Enter The Boardroom.
Once a month in a decked-out accessory building adjacent to his Flower Mound home, Charles Horton hosts an event that gives entrepreneurs the chance to get advice from experts who have years of business startup experience.
He calls it The Boardroom. It begins with an entrepreneur pitching their idea to six panelists that include angel investors, business owners and entrepreneurs. Then the panel asks questions about the product before giving advice on how to proceed.
Horton, an entrepreneur himself and author of the book "Ignite the Secret: 19 Lessons for Business and Life," said he got the idea from the TV show "Shark Tank."
"I watch the show and got to thinking that this could be valuable," Horton said. "But they focus too much on entertainment and beating up the entrepreneur and not on education. I wanted to do this to make sure they get educated."
Wu and Bennett said they did. Panelists questioned the two on all aspects of the idea, ranging from how My Buddy Tag is distributed, what the profits look like, how much they're paying for insurance and even how their primary businesses are doing financially.
Then they gave advice, which Wu and Bennett took down on their laptops. Suggestions included marketing, and panelists challenged the entrepreneurs to re-think where the device is sold. Wu said stores such as Target sell it now.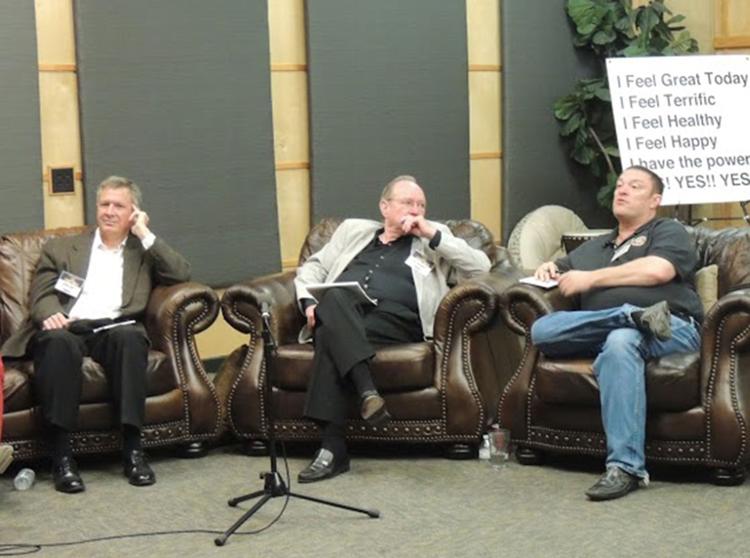 Panelist J.P. Piccinini said selling the product online and not in the major stores removes the cost of liability insurance Wu and Bennett are required to pay.
"This is online only," Piccinini said. "It will sell more there than on the shelf at Target. People will hear about this through the grapevine."
Some panelists said Wu and Bennett should hire someone dedicated to selling the product.
Panelist Darrell Rodgers said it's important to think of ways to make the product continue to make money.
"You're only as good as your last sale," Rodgers said. "Instead of selling one product one time, think of your residual income."
Panelist Brent Atwood said he thinks the $40 sale price is too low and that with proper promotion on social media it could still be viable at a higher price.
Panelist Jay Rodgers said the team should narrow its scope on where the item is sold. Wu told investors 50 percent of My Buddy Tag devices are sold in the U.S. but that they are sold in other countries, too.
"Start being who you are and build from that instead of trying to serve the world on a shoestring," Jay Rodgers said.
Several panelists encouraged Wu and Bennett to target groups they hadn't previously thought of, such as school districts, scout troops and daycares.
Following the panelists' advice, members of the audience – about 50 were in attendance – offered suggestions. Those ranged from who to target, such as "mommy bloggers," to pursing licensing agreements with the NFL or Disney so the children will want to wear the wristbands.
Wu and Bennett said they learned a lot from the experience.
"People said to go directly to the consumer instead of the retailers since retailers have a lot of requirements," Wu said. "Doing that should help increase our profit margin."
Bennett added, "We need to find a way to create that residual income without forcing it on the consumer."
Audience members said they, too, learned from the experience.
"I learned how to do the right type of presentation and how to speak the investors' language," said Flower Mound resident Lori Hayes. "There are clear skills needed as a presenter."
Horton said when both sides walk away with something, it's a successful night.
"The key thing is to give good advice," Horton said. "There are so many people who are looking for entrepreneur education, and that's hard to come by."