Flower Mound's next senior rental housing development got one step closer Monday as the Planning and Zoning Commission approved a record plat and a site plan for Watermere at Flower Mound.
The age-restricted, multifamily project is set to be located on approximately 95 acres east of FM 2499, south of Dixon Lane and north of Waketon Road.
Paul Milosevich, chief investment officer of Integrated Senior Lifestyles, said the project should begin construction in March and should be complete by the fourth quarter of 2021.  
Watermere at Flower Mound will include a large three-story building containing 210 residential units. It will be surrounded by 14 one-story villas.
Unit sizes are expected to range from 700 square feet to 1,800 square feet.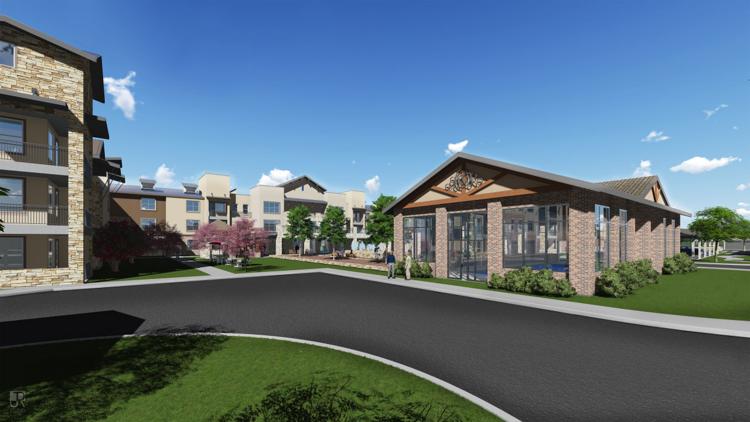 Amenities include a 1,000-square-foot covered pool area, two outdoor activities areas, a walking trail, a barbecue area and a dog park.
Other amenities include a fitness/aerobics center, sports/media lounge, beauty salon, spa and a cafe bistro. There will be a large indoor dining area with a commercial kitchen.
Project leaders said the price range will be approximately $1,950 for a one bedroom up to $4,000 for the villas.
Watermere at Flower Mound will join Flower Mound Senior Living as the two projects to come to town following the creation of the senior overlay district.
The Town Council approved the senior overlay district in 2017 as a way to attract affordable senior rental projects.
With the district, developers could pitch a project with certain amenities, and as an incentive the town could grant certain park and SMARTGrowth requirement waivers. Money saved on those would go toward the amenities. While a rezoning was still required, a master plan amendment was not.
The council voted to end the senior overlay district in May of 2019.